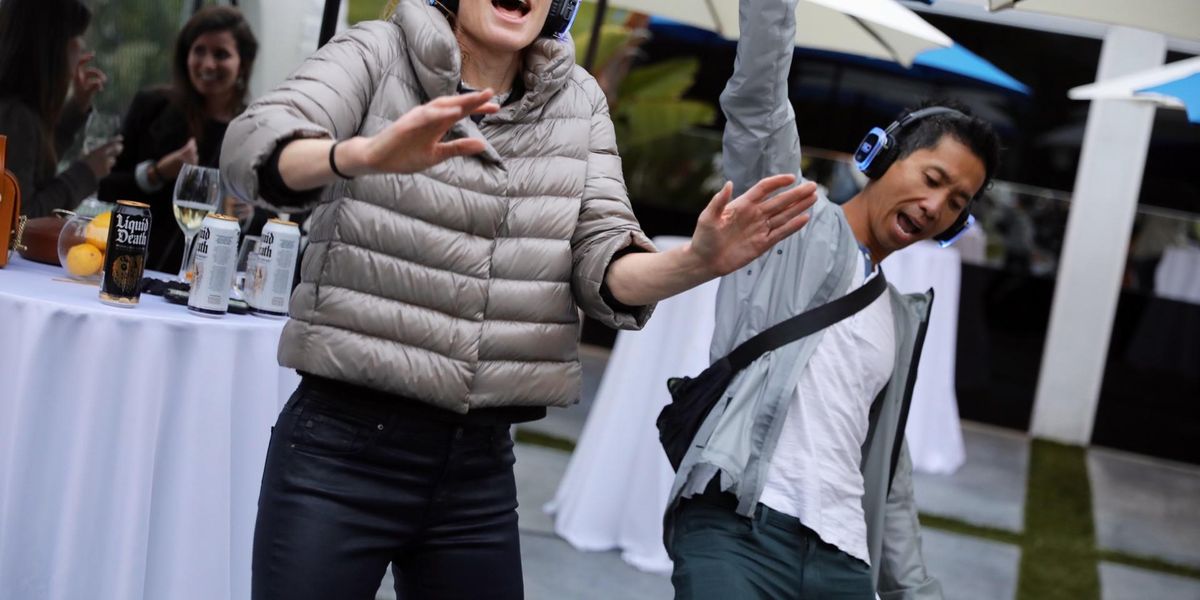 "We definitely wanted to be on the forefront and be the first to get everybody back, because this is a community and it's a community of friends that are investors and collaborators."
The parties are slowly coming back. As the county loosens restrictions and the worst of the pandemic in Los Angeles seems to have subsided, venture capitalists held their first major party. Senior Reporter Ben Bergman gives us an inside look.
Hear the hum of NASA's Mars helicopter as it takes off.
Elon Musk's SpaceX is buying up a Texas village. Homeowners cry foul.
Sony faces lawsuit over alleged "monopoly pricing" of PlayStation downloads.
Tesla engineer told California DMV that Elon Musk overstated self-driving capability.
Twitter launches 'Tip Jar' to let you send money to your favorite tweeters.
Epic vs Apple became the Internet's trial.
Streak of lights seen over Utah from SpaceX's Starlink satellites.
After nearly 14 months of Zoom meetings, phone calls and socially distant walks, Los Angeles venture capitalists held their first major in-person party Thursday night at an expansive estate in Beverly Hills. There wasn't any elbow bumps.
CEO and co-founder of Wander Beauty Divya Gugnani talks to Behind Her Empire about how her journey as an entrepreneur and mother inspired the company. She offers advice on starting a business, what she's learned about building her teams and how to enter the industry at the right time.