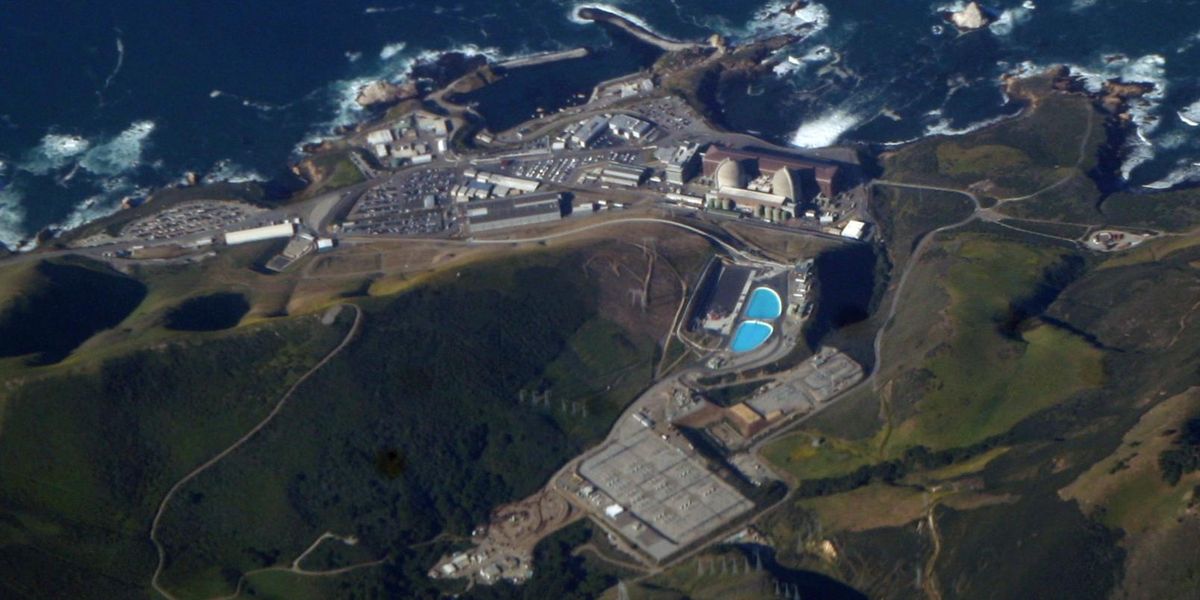 This is the web version of dot.LA's daily newsletter. Sign up to get the latest news on Southern California's tech, startup and venture capital scene.
After years of debate and discussion, California's legislature sided with Gov. Newsom and opted to allow the Diablo Canyon nuclear power plant to continue operating for the next five to 10 years. Lawmakers approved a plan to lend owners Pacific Gas & Electric (PG&E) $1.4 billion to aid in reversing plans to shutter the facility.

---
In 2016, PG&E announced a plan to shut down Diablo Canyon by 2025 as part of an overall effort to increase California's reliance on renewable energy sources. Though it remains a divisive subject, and a lot of recent reports indicate that the panic around its use may have been overblown, nuclear power is still widely seen as unsafe and at odds with the goals of the "clean energy" movement. This message has particular resonance as highly radioactive waste in the U.S. continues to pile up without a clear solution in sight. After a while, we're just going to run out of cartoon oil drums adorned with skulls and crossbones.
But beyond just the general squeamishness among environmentalists and Californians around nuclear power, Diablo Canyon was of particular concern due to its proximity to the state's Hosgri Fault, which lies just three miles away. (The fault was only discovered in 1971, three years after construction had started on the nuclear plant.) Following the 2011 Japanese earthquake that damaged two reactors at the Fukushima Daiichi nuclear plant, California lawmakers began reconsidering the use of Diablo Canyon and San Diego's now-demolished San Onofre nuclear plant.
Opinions around the need for nuclear power have shifted globally and in California specifically in the years since 2016. The increasing severity of the climate crisis has made efforts to move away from energy sources like coal and natural gas more pressing than ever. Since 2020, California has also struggled to provide enough power to keep the state's energy grid humming during heavy-use summer months, putting residents at increased risk of rolling blackouts. This is a particular concern during the evening hours when solar panels stop producing electricity.
The blackouts in 2020 naturally gave a number of Californians pause when it came to shutting down working power plants. With Diablo Canyon generating an estimated 6% of California's total energy output in 2021, it was starting to appear too significant to give up, particularly as the state prepares for a particularly scorching fall season.
Governor Newsom, for his part, has referred to efforts to keep the plant open as a "de-risking strategy" that doesn't compromise the state's overall energy and climate goals. Assembly member Chris Holden of Pasadena further pointed out that an unreliable electric grid would hurt efforts to move the state over to cleaner energy in the aggregate. Still, not everyone was happy with the state's decision. Friends of the Earth – the network of environmental organizations that worked with state legislatures on the closing of Diablo Canyon six years ago – called Newsom's decision "reckless beyond belief" and took out a series of digital ads urging Californians to support the closure of Diablo and warning that an earthquake "could expose millions to radiation." Which sounds worse than a rolling blackout. But at least you could still make your smoothee, so it's really a balance. — Lon Harris

--
The sponsor of today's newsletter is Fenwick, one of the world's top law firms focused on technology and life sciences, including leading games, digital media, entertainment, blockchain and NFT practices. Attorneys in Fenwick's Santa Monica office and nationwide represent more than 1,000 greater Los Angeles-based startups, established companies and venture capital investors in corporate, IP, litigation, regulatory and tax matters.