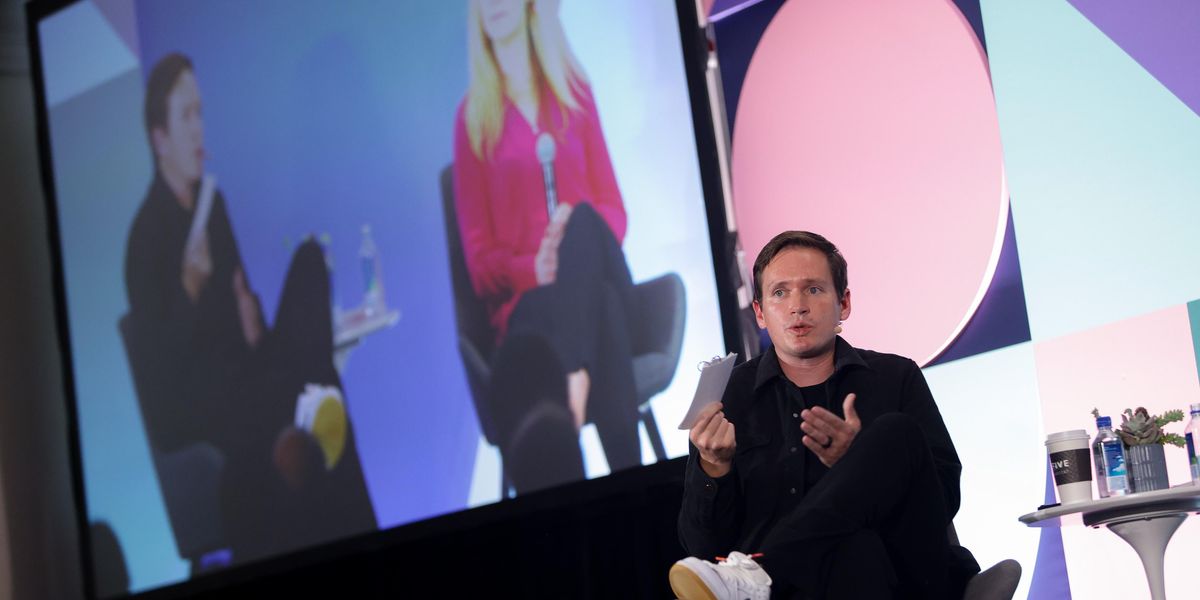 Courtesy of Recharge
This is the web version of dot.LA's daily newsletter. Sign up to get the latest news on Southern California's tech, startup and venture capital scene.
Earlier this week I attended fintech startup Recharge's 4th annual ChargeX conference in the company's hometown of Santa Monica, where nearly 400 merchants, payments providers and other stakeholders gathered together—after two years of pandemic-induced separation—to discuss the future of ecommerce.
Founded in 2014, Recharge's subscription-billing and payments solutions are used by more than 15,000 merchants. Among the local entrepreneurs who presented at ChargeX were Bumpin Blends founder and CEO Lisa Mastela, Bite co-founder Asher Hunt, and Hello Bello chief technology officer Tushar Ranka.
One panel that I dropped in on centered around improving customer acquisition—specifically, how subscriptions and payment solutions can reduce friction and help attract consumers. Somewhat predictably, supply chain issues cropped up as a key concern in the discussion; Ranka, who spoke on the panel, said Hello Bello's baby diaper subscription business had "seen massive delays from our packagers shipping from our fulfillment location to the post office during the pandemic."
"Thanksgiving time was really bad, because most of the carrier networks were just not prepared," Ranka added. As the pandemic has receded, it's clear that the supply chain constraints it exacerbated still have not, and ChargeX's merchant attendees could only hope that, in time, the logistics of manufacturing, shipping and delivering their products will return to some semblance of normalcy.
The stressors and uncertainties that the last two years placed on businesses—especially smaller ones—often negatively impacted sales. In turn, merchants looked to prioritize as frictionless an experience as possible for consumers, with some turning to express payment technology on their sites.
"I love Apple Pay personally," Bite's Hunt said. "Anything that we can do to make the payments faster, easier, snappier—and if somebody doesn't have to fill out the form for their address, all the better."
Bumpin Blends' Mastela, a registered dietician who launched her smoothie delivery service in 2019, told me she shared similar sentiments to those of her fellow ecommerce merchants. Months after she launched her venture, the pandemic hit, and she soon found that supply chain issues left herself unable to procure many of the ingredients she needed.
"So I started sourcing all of our ingredients from local farms," Mastela said. "I just need fresh food, because one of the highlights of our blends is that we use real food—and that's what sets us apart that I was not willing to compromise on."
Mastela said that attending conferences like ChargeX helps remind her that she's not alone in facing the challenges confronting business owners these days: "It's a shared experience." — Decerry Donato