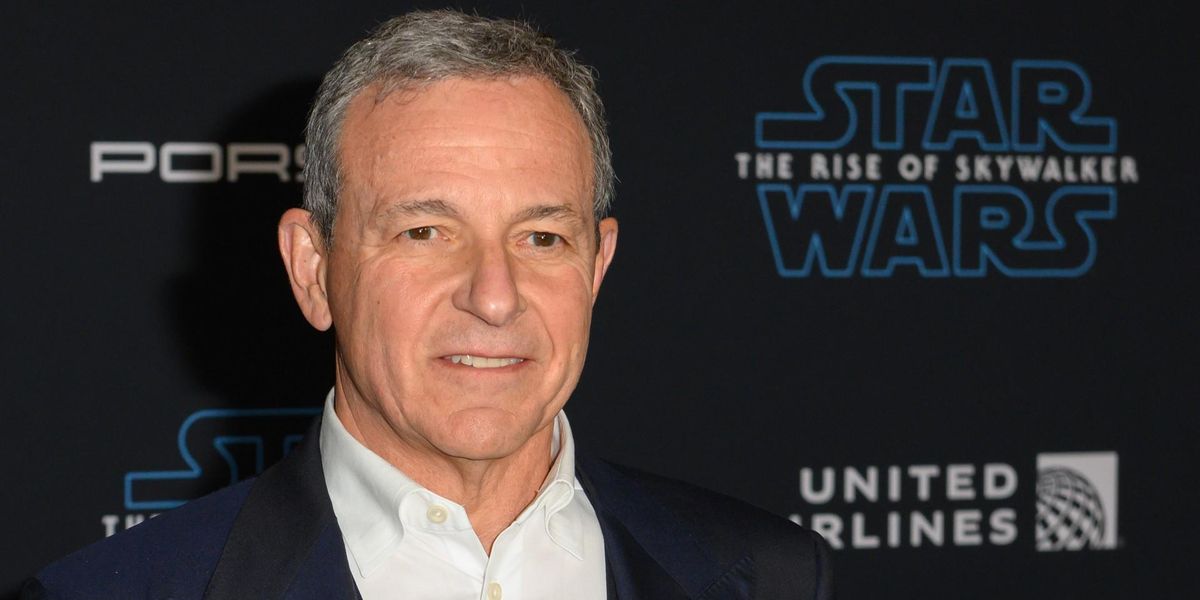 This is the web version of dot.LA's daily newsletter. Sign up to get the latest news on Southern California's tech, startup and venture capital scene.
Former Disney CEO Bob Iger has joined Thrive Capital as a venture partner on a part-time basis, according to a report in The Wall Street Journal. He'll advise the firm on potential investments and serve as a mentor to the young companies' founders and CEOs. Thrive raised around $3 billion earlier this year for its 8th fund.
---
Thrive was founded in 2009 by Joshua Kushner, and if that last name sounds a bit familiar, it should! He's the brother of Jared Kushner, the son-in-law and top adviser to former President Donald Trump, and also the Kushner family's first official billionaire. (Josh Kushner is also married to model and close friend of Taylor Swift, Karlie Kloss, which has nothing to do with this newsletter. It's just an interesting factoid.)
It may seem counterintuitive to have the former leader of "Woke Disney," a popular Republican punching bag, working at the same venture fund as a Kushner, especially considering the reportedly close personal ties between the two brothers. But it's worth noting that there is no formal connection between Jared Kushner – and thus Team Trump – and the company. Jared fully divested from Thrive before joining the White House, and no Trump has ever invested in the company.
Iger completely severed ties with Disney after exiting the company in 2021. He'd been with Disney for over 47 years, overseeing the acquisitions of Marvel Studios, Pixar and Lucasfilm, along with assets from 21st Century Fox. He created the intellectual property (IP) powerhouse currently responsible for the breakthrough success of Disney Plus, while also reshaping the company's parks and resorts subsidiary.
It was Iger who spearheaded an effort to create themed worlds and lands at Disney Parks inspired specifically by popular franchises, such as "Cars Land" at Disney's California Adventure and an "Avatar"-themed world at Disney's Animal Kingdom in Central Florida. Under his leadership, the company also launched Shanghai Disneyland in 2009 and the Star Wars Galaxy's Edge land in both Disneyland and Disney World Resort in 2019.
Since exiting Disney, Iger's interest in IP—and ways for content and media companies to leverage their pop culture brands to engage with fans—has clearly continued. He's part of a consortium—along with sports agent Rich Paul and eBay—that grabbed a 25% stake in toymaker Funko earlier this year, and he recently invested in and joined the board of the virtual avatar market Genies. The platform—founded by Akash Nigam and Evan Rosenbaum, with early backing from VCs Mary Meeker and Rick Yang—lets users create their own digital avatars, which they can then take with them into various virtual worlds. Genies company has early partnerships with both Universal and Warner Music Group, and has made fans of Jennifer Lopez, Rihanna and Lil Nas X.
(Not all of Iger's investments to date have an entertainment or media hook. He also dropped an unspecified investment in delivery startup Gopuff earlier this summer, and will also serve as a mentor to the company's leadership team.)
Iger spoke last week at Vox Media's Code Conference in Los Angeles, and though most reporting on his appearance focused on his Disney insights—from his relatively dire predictions for the return of pre-pandemic theatrical box office to his explanations for why the company passed on buying Twitter in 2017—Iger did provide some insight into his strategy and thinking as a venture capitalist. He told moderator Kara Swisher that he'd been approached by many companies hoping to have him join the board, but it was the scrappier startups that intrigued him the most, and where he felt he could add the most value.
He also teased work on a new book about leadership, following up on his 2019 memoir, which is bound to have plenty of startup and business wisdom of its own to share. — Lon Harris