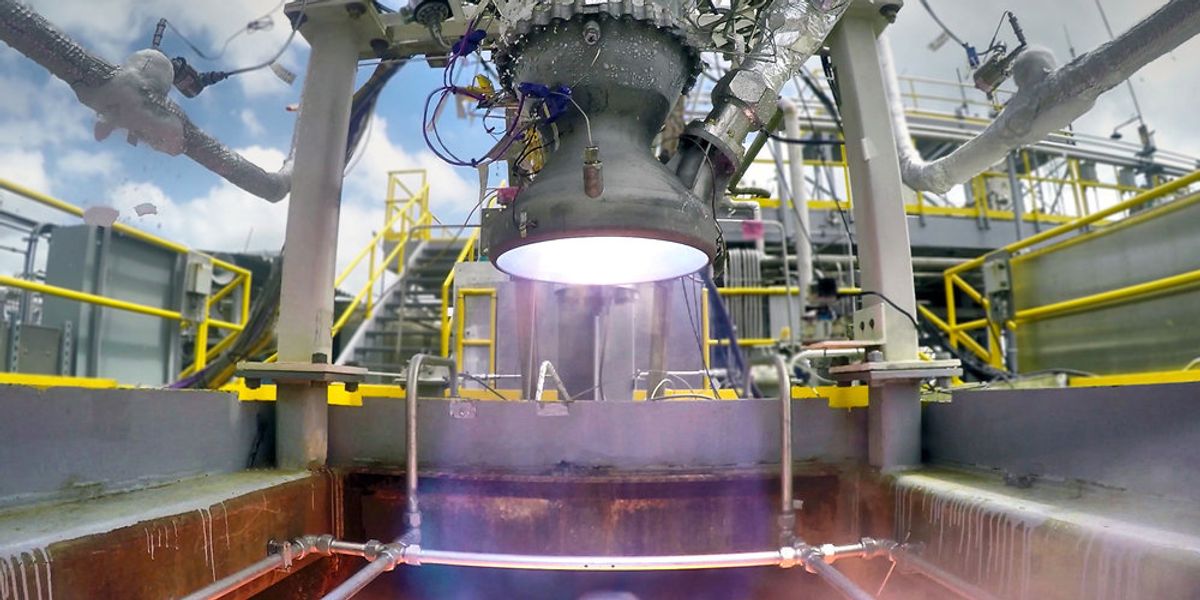 It's no secret that SpaceX chief Elon Musk wants to go to Mars – but the self-proclaimed "technoking" might find himself taking a back seat to some former employees if two local aerospace startups can send a rover to Mars first.
This week, Long Beach-based reusable rocket maker Relativity Space inked a deal with another local space startup, Impulse Space to make the dream of beating Musk to Mars a reality. Impulse Space–based in El Segundo–will send an entry capsule, lander and Mars Cruise rover vehicle to Relativity, which will strap them its Terran R rocket and blast off towards Mars.
---
After working on rocket engine development for Musk for nearly 17 years, Impulse founder and CEO Tom Mueller left SpaceX in 2020. He founded Impulse in 2021 to work as a last-mile delivery partner for future inter-space missions, like servicing space stations or ferrying goods from outpost to outpost around the final frontier.
No humans have yet to reach Mars and it's anyone's game as to who could stake their flag– perhaps literally–in this brave new ecosystem. Despite earlier plans to launch satellites for military contractor TriSept by end of this year, Relativity hasn't launched any rockets yet. Knowing this, the plan to reach Mars in two years seems overly optimistic—but Ellis said last month the company has secured over $1 billion in launch contracts after it agreed to launch satellites for broadband firm OneWeb by 2025.
Now thanks to the arrangement with Impulse, it looks like Relativity could try to reach Mars before it sends satellites into low earth orbit, even though the latter is arguably a much easier task, especially for a rocket with no prior flight experience.
Though the company behind whoever lands first on Mars might not have the right to say "finders, keepers," they could have a significant say in how landing areas are developed, which could in turn determine the level to which Mars colonists rely on their transportation infrastructure.
This is all to say that Ellis and Mueller definitely understand time is of the essence when it comes to exploring Mars and setting up camp. While Musk called Mars a "fixer-upper of a planet," he's definitely keen to get there, claiming in a recent Twitter thread that a civilization could be formed on Mars within the next 30 years.
"When we founded Relativity, the inspiration was watching SpaceX land rockets and dock with the space station." Ellis told TechCrunch last year. "They were 13 years old and they were, despite all of that pretty inspiring success, the only company that wanted to make humanity multiplanetary and go to Mars."
"Even five years later, it's still just us and SpaceX," Ellis added.
For now, SpaceX seems to be in a better position to beat Relativity to the red planet, seeing as it has far more launch experience: sending rockets into orbit at the rate of 10 SpaceX vehicles for every one of its competitors with a 100% success rate so far. One thing's for certain, though–Ellis and Mueller definitely won't let Elon live it down if they beat him at his own game.-Samson Amore