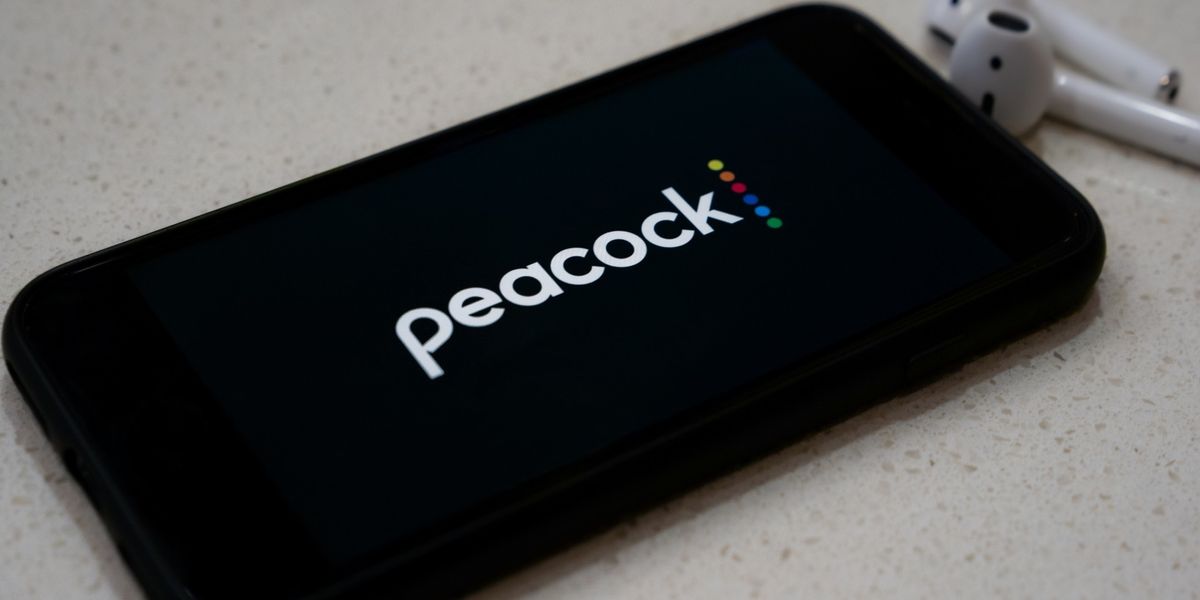 Image from Shutterstock
This is the web version of dot.LA's daily newsletter. Sign up to get the latest news on Southern California's tech, startup and venture capital scene.
Comcast released its third-quarter earnings this week, confirming that its Peacock streaming service has gathered a total of around 15 million paying subscribers in the U.S. thus far.

This news didn't exactly come as a surprise; NBCUniversal chief Jeff Shell already revealed these numbers during an appearance earlier this month on CNBC, noting that the streamer added about 2 million new subscribers since its last revenue report in June. Overall, Peacock now has more than 30 million active user accounts, including free sign-ups.
---
Almost all the major streaming services have, by this point, maxed out their U.S. audiences, according to a report from research firm MoffettNathanson—except for two: Paramount Plus and Peacock. Though both services are competitive in terms of price and programming, they were late entrants in the streaming marketplace that have struggled at every turn to get noticed.
Jumping in late to the streaming game, without an original signature show to immediately capture mainstream audiences' attention, Peacock now finds itself chronically trailing key rivals on every major metric. It might be time to start worrying about the NBCUniversal service's lack of momentum, as Vulture writer Josef Adalian has suggested.
In fact, Peacock continues to trail despite launching with a number of key advantages. Recent promotions and deals have brought the pricing down to around $2 per month in many cases, making it significantly more affordable than rivals like Netflix or HBO Max. And while Disney Plus and Netflix attempt to retrofit their already-successful platforms with lower-cost, ad-supported tiers without alienating faithful fans, Peacock has already integrated its ad system, and even offers a free ad-supported tier.
NBCUniversal also has the benefit of accessing a diverse range of content from its various brands, studios and media holdings. Universal films – including recent theatrical releases like "Halloween Ends" and "Minions: The Rise of Gru" – debut exclusively on Peacock at the same time they hit theaters (or slightly after). Comcast also owns the Bravo cable network, giving Peacock a pipeline to the still wildly-popular "Real Housewives" and "Below Deck" franchises. Peacock is the streaming home for NBC Sports, which broadcasts a slew of live events from Major League Baseball games to Big Ten conference football to Premier League soccer. NBC even shifted the iconic soap opera "Days of Our Lives" entirely over to its streamer.
Despite all of this, Peacock suffers from a problem of scale. With just 15 million paid subscribers who have access to its content, even a well-reviewed breakout hit show may not be able to generate enough buzz to make a difference. Just today, NBCUniversal dropped a trailer for "Poker Face," a new procedural mystery-comedy series starring "Russian Doll" vet Natasha Lyonne, from "Knives Out" writer/director Rian Johnson. The series would seem to be a likely hit, an episodic series in a well-worn genre from reliably popular creators. Yet "The Resort" debuted over the summer, it was also a mystery-comedy series from a previous hitmaker (Andy Siara of Hulu's "Palm Springs"), and it failed to excite audiences, despite the fact its pilot aired on network television (NBC).
Consider, as well, the case of musical comedy series "Girls5eva," a light, funny, and well-reviewed romp from "30 Rock" and "Kimmy Schmidt" vets Tina Fey and Robert Carlock. The show was recently renewed for a third season, but Peacock has licensed the full run to stream on Netflix along with its own service. This may very well goose the show's visibility and viewership, but it also raises an existential dilemma for Peacock: If producing a high-quality successful original show for two seasons isn't enough to bring in a native audience, what's actually going to work?
Even more surprising is this tweet from Rolling Stone TV critic and writer Alan Sepinwall, who suggests that – according to his sources – Peacock is looking to "get out of comedy" entirely. That's a huge leap from the service that originally sold itself as the streaming home of "The Office," which has largely been defined to date as the online destination for TV hits like "Brooklyn Nine-Nine," "Superstore," "A.P. Bio" and "Parks and Recreation."
Add to all this rumors that NBC may abandon the 10 pm timeslot and return it to local affiliate stations, the question begins to emerge of just how Peacock plans to compete with streaming rivals.
One answer might be… giving up and merging with another streamer that's already competitive. Back in September, TheStreet theorized that NBCUniversal might not stick around as a long-term operator in the streaming marketplace, but might ultimately be spun off and re-sold to a larger company. They suggested WB Discovery as the most likely acquirer, but anyone with hundreds of millions of paid subscribers would likely find the company's content library attractive. – Lon Harris