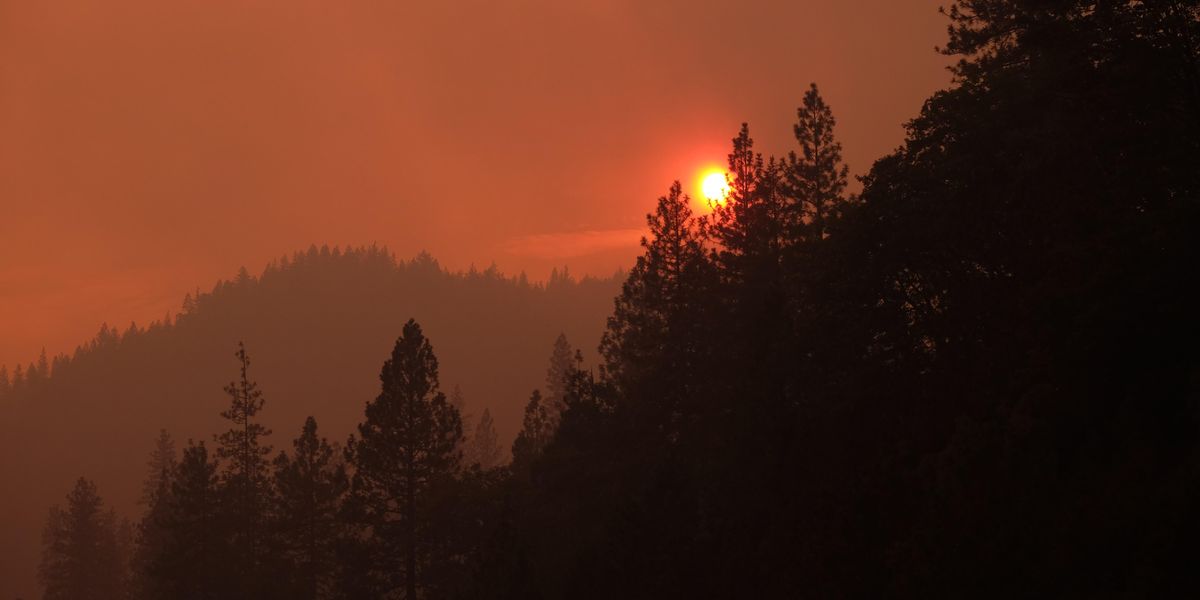 This is the web version of dot.LA's daily newsletter. Sign up to get the latest news on Southern California's tech, startup and venture capital scene.
The weather is warming, the clocks have sprung forward, spring is officially here and summer looms not far ahead. Of course, there's also a drought status in California that ranges between "severe" and "extreme," and the specter of yet another devastating fire season. It's time we talk about the electrical grid again.

---
Each summer, Californians are reminded of just how fragile our current grid is. As the risk of wildfires increases, utility companies are forced to shut off power to tens of thousands—if not hundreds of thousands—in order to mitigate the risk of catastrophe. Blackouts born from heat waves, poor planning and a changing climate remain a fact of life in the Golden State.
Much of the problem stems from the fact that our current infrastructure is extremely centralized. Power is produced in large quantities in a few locations, and sent long distances across a few transmission lines to many end users. Look at the Goleta Load Pocket, for instance: The entire coastal region from Carpinteria to Point Conception is essentially powered by one set of transmission lines (shown in purple below), which run through the rugged terrain of Los Padres National Forest.
Courtesy of Clean Coalition
This sort of risk exposure has prompted stakeholders to start thinking about microgrids, which essentially turn the traditional paradigm on its head. Instead of tons of power coming from one spot, microgrids operate on the principle that a little bit of power should come from many spots. That way, if one energy source goes down, it doesn't affect an entire region, while other microgrids may even be able to lend some of their power to help impacted areas. Central to this philosophy is the logistical challenge of generating power in many different places—but with renewables, especially solar, outstripping coal and natural gas in terms of price per kilowatt hour, the microgrid appears viable if not attractive.

Los Angeles is already taking notice. The city has a slew of microgrid projects in various states of development—from solar powered microgrids that charge LADOT's ever-growing fleet of electric buses, to a port terminal that runs all of its equipment and operations on clean electricity decoupled from the larger grid. Last fall, L.A. County even proposed a $41 million program to create a regional microgrid agency tasked with bringing together stakeholders and identifying opportunities to implement the technology across a huge swath of Southern California. Other projects—like a 170-kilowatt solar microgrid combined with a 60-kilowatt battery at LADWP's La Kretz Innovation Campus—are already up and operating.
What's especially interesting is how easy some of these projects have been to sell. Usually, future-proofing and risk mitigation programs are hard to implement, because humans are very bad at evaluating and planning for existential risk (see: the ongoing climate crisis). Meanwhile, political terms usually end before the gains from long-term investments are realized, meaning some other politician gets to take credit for an officeholder's thoughtfulness. (God forbid he's from the other party!) But adding renewables like solar, wind and hydrogen to increase grid stability comes with one particular benefit that makes it immediately more palatable to stakeholders: cheaper energy.
Returning to the Goleta Load Pocket, we find one great example of this principle in action. In partnership with the nonprofit Clean Coalition, the Santa Barbara Unified School District is currently operating six solar microgrid sites spread across Santa Barbara County. Schools are natural candidates for solar power; they usually have tons of rooftop space and large, open parking lots that can be fitted with solar canopies.
According to Clean Coalition, the future grid resiliency that the district gained through implementing the project is valued at $6 million. That's great—but when you consider that the district is projected to save another $8 million in energy costs whether anything goes wrong or not, the decision becomes a no-brainer.
To meet its lofty climate goals, California will need microgrids of varying scales and energy types quickly. Finding the political will for such a transition—and making it palatable to utility companies that have long had a stranglehold on power in the region—will be the hard part. But if the costs can be hedged through short-term energy savings, we may actually be able to keep the lights on the next time the Santa Ana winds roll through.— David Shultz