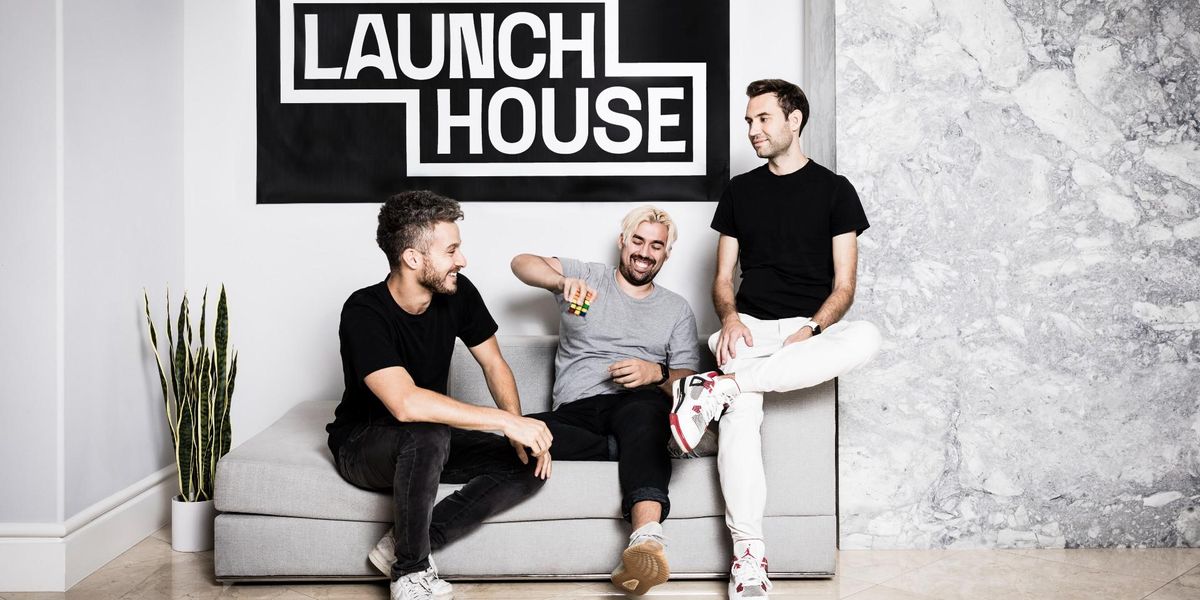 Launch House Raises $12 Million to Expand into the Metaverse
This is the web version of dot.LA's daily newsletter. Sign up to get the latest news on Southern California's tech, startup and venture capital scene.
Launch House has seen quite the growth in the two years it's been around. What started as a group of friends who rented a house in Tulum to work on their startups remotely during COVID quickly evolved into a Los Angeles-based accelerator program, with multiple in-person and digital programs charging members thousands of dollars a year to participate.
---
Last year, the collective—led by co-founders Michael Houck, Brett Goldstein and Jacob Peters—raised $3 million during a fundraising round focused on building up its Web3 and fintech division, and landed another $12 million in February for a metaverse and engineering-focused expansion (the former is a virtual program, while the latter is a "Hack House" aimed at engineers.)

On Tuesday, Launch House announced the formation of three more new virtual incubators: "Venture House" will be for investors, "Boost House" for tech marketers and "Design House" for product designers. When I spoke to Goldstein about the news, he quickly compared the accelerator to a university.
While Launch House is clearly not an accredited university, Goldstein said the houses are part of building a larger ecosystem that includes month-long courses. Every individual that applies to the in-person accelerator programs will have to pay a yearly membership fee that starts at $3,000 per year and can go up to $5,500—which, while not cheap, is much less than the amount of money college students are shelling out to attend a real university. (According to U.S. News and World Report, a year's tuition at USC this past academic year cost students more than $60,000, and that's not counting room and board.)
"Launch House is almost more valuable than college because you're talking to those that actually have experience building a company and understand the ins and outs," Juna founder and CEO Peter Arian—who's gone through not one, but two Launch House residencies—told me earlier this year.
Launch House's residencies average 25 founders per program—ambitious would-be entrepreneurs who for one month live in homes like a Beverly Hills mansion once rented by Paris Hilton. While its digital programs lack that kind of glamor, they can fit up to 100 people per program—a much larger capacity that serves as a huge boost to Launch House's revenue model.
Goldstein did not disclose how much the new digital residencies would cost, offering only that they will be less expensive than Launch House's in-person programs. The fee will give members access to fundraising and hiring assistance, members-only events, retreats, NFT drops and more.
Whether all that ends up being worth it is less clear. For some founders like Arian, it may very well be, while others may find that there's no quick launchpad to startup success. — Decerry Donato