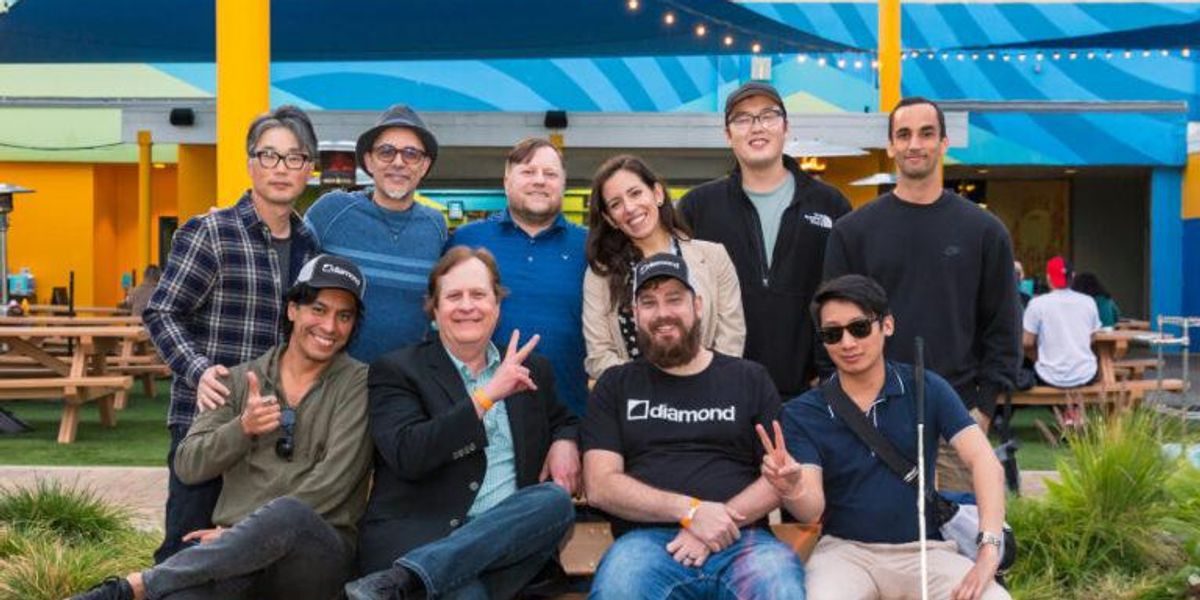 Courtesy of Diamond
This is the web version of dot.LA's daily newsletter. Sign up to get the latest news on Southern California's tech, startup and venture capital scene.
If you're reading this, you're probably aware that technology companies are sprouting up all over Los Angeles. But while many of them build products to enhance and improve our lives, the fact remains that people with disabilities are often left out of the equation when it comes to these would-be solutions.

---
I recently spoke with Joe Devon, the L.A.-based tech entrepreneur who in 2011 co-founded Global Accessibility Awareness Day (GAAD), to discuss the state of accessibility in the tech industry. The awareness day falls on the third Thursday of each May, with this year's 11th GAAD having taken place this past Thursday, May 19.
According to the World Health Organization, 15% of the global population—more than 1 billion people—live with some form of disability. While many people perceive disabilities as limited to physical impairments and obstacles, Devon—whose ventures include L.A.-based digital agency Diamond—noted that they extend into the digital world, where technology often fails to account for accessibility among those struggling with disabilities.
Devon drew his inspiration to start GAAD from his father, whom he saw struggle in his advancing age with fading eyesight and hearing that complicated tasks like accessing his bank's website or speaking with a representative. Mobility was also an issue; while governments provide services like paratransit to give folks with disabilities a ride to and from places, Devon told me that such services often "would take all day [to arrive], and you have to schedule it the day before."
Such experiences prompted Devon to begin blogging about accessibility—including how web developers could make the sites and programs they work on more accessible to those with disabilities. His posts caught the attention of tech professionals like Jennison Asuncion, who would become Devon's GAAD co-founder and now heads LinkedIn's engineering accessibility efforts.
Fast forward to 2020, when the pandemic forced much of the world to rely on remote methods of work and communication in a matter of weeks. Devon said he was pleased to find that video conferencing platforms like Zoom and Google Meet had stepped up their accessibility, via offerings like automated captions, to ensure that their services were more inclusive.
"I love turning [automated captions] on," Devon, who doesn't have a disability himself, noted. "It helps me sometimes if you didn't quite hear a word well; you can re-read and see the context."
After six months of covering L.A.'s diverse and growing tech scene, it hadn't occurred to me how some of the technology meant to better our lives could be hindering others unable to use it. But I guess that's what causes like Global Accessibility Awareness Day are all about. — Decerry Donato