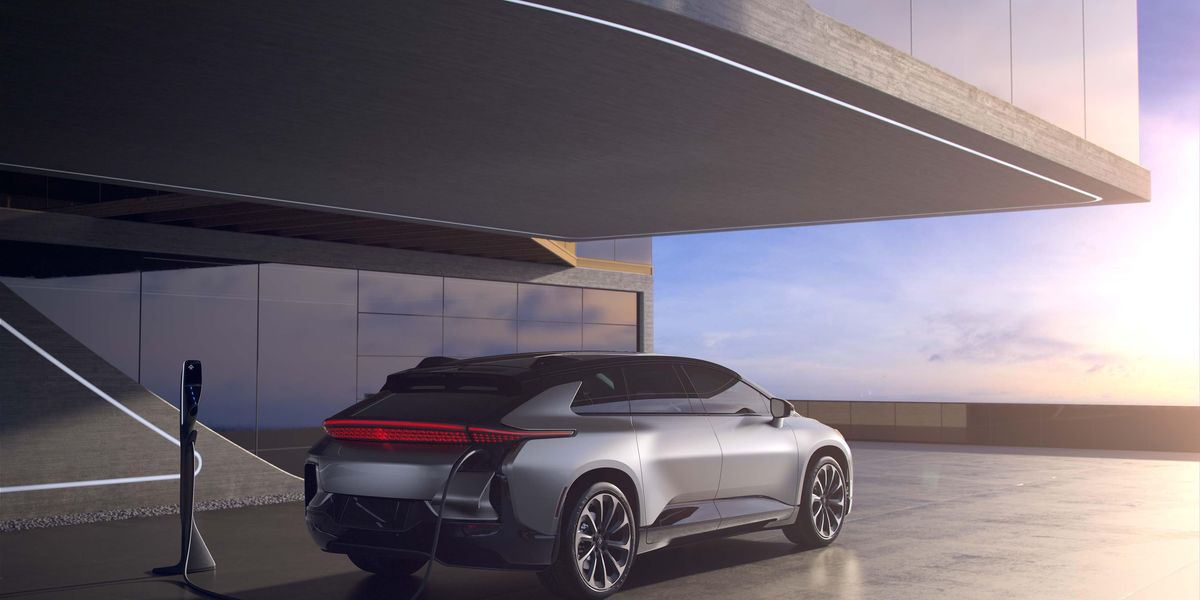 Image courtesy of Faraday Future
This is the web version of dot.LA's daily newsletter. Sign up to get the latest news on Southern California's tech, startup and venture capital scene.
Well, then—at long last, Faraday Future has finally made a car.
Last week, the Gardena-based electric automaker unveiled a luxury SUV dubbed the FF91. No, it's not a production model; no, it's not yet available for pre-order; and no, you can't test drive it. But for the embattled company, which has faced extensive financial issues and executive turnover, it's a start. Once among the hottest names in the EV space, Faraday Future's road to this point has been almost comically Odyssean.
---
Faraday's struggles are perhaps best summed up by a class action lawsuit that it is currently entangled in with its own investors. The plaintiffs' allegations are myriad, but highlights include how the company has "reneged on promises" to build factories in both the U.S. and China, is being sued by "dozens" of unpaid suppliers and failed to inform investors that Chinese courts had frozen its assets. The suit also alleges that most of the 14,000 reservation deposits claimed by Faraday are "fabricated," as 78% of them were made by a "single undisclosed company that is likely an affiliate" of the automaker.
Yet despite its legal issues, there's been reason for optimism around Faraday. The company has restructured its leadership and refinanced debt with suppliers, while its controversial founder and former CEO, Jia Yueting, was forced to cede some of his control under the weight of heavy personal debts. (Jia was replaced as CEO by former BMW executive Carsten Breitfeld.) Last summer, Faraday joined a wave of electric automakers that have gone public via SPAC deals—though the move exposed it to the investor lawsuit it's now facing, and like many EV manufacturers, its stock has struggled mightily.
Still, eight years into its journey, Faraday's many challenges—not least its inability to produce a commercial vehicle—seemed destined to sink the company. (After all, it's flirted with bankruptcy enough times to carry a season of "Silicon Valley.") But then came last week's unveiling of the FF91—and like a battery-powered phoenix on 1%, Faraday appears to have risen from the depths with a vehicle that, it claims, actually works.
Is it more smoke and mirrors from a company accustomed to them, or a sign that the Faraday is finally on track? It's hard to say. Like its crosstown rivals Rivian and Fisker, Faraday has long advertised its technology as superior to Tesla's; if it can actually deliver on those promises, Faraday Future might actually have a future. But, as ever, that remains to be seen. — David Shultz