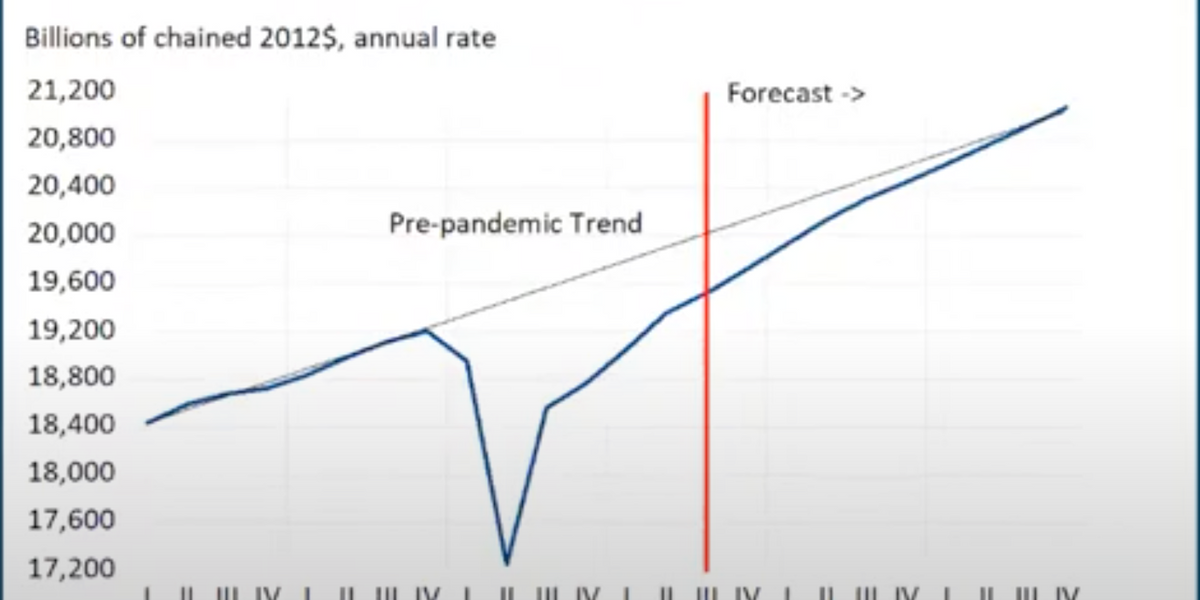 No one can blame the UCLA economists who, three months ago, predicted that the U.S. and California would experience an economic comeback . But the pandemic — a vaccination plateau and cautions around the delta variant — put a damper on those predictions. A new September 2021 UCLA Anderson Forecast says we are now looking at a couple of years of "good, solid, but not spectacular growth."
💡 USC has launched a program to help L.A.-based entrepreneurs recover from the impacts of the pandemic.

🚫 YouTube has banned anti-vaccine content and activists from its platform.
💰 NovaSignal, a Los Angeles-based company focused on brain health, raised $37 million in Series C1 funding.
🎮 Netflix has bought its first game developer , Night School Studio.
💳 Immortals Gaming Club, an L.A.-based professional video game organization backed by Meg Whitman and AEG, is restructuring .
🧬 MedTech Innovator has named Alva Health the winner of its 2021 Global Competition.
🔥 A team of researchers have begun to study the use of AI to help firefighters strategize controlled burns and manage unexpected fires in California.

Relative to the state, L.A.'s " growth has been slower ," says UCLA economist William Yu of the new quarterly forecast.
The economist points to two causes for the apparent gap, including that "high growth drivers for the California economy" in the San Francisco Bay Area (a.k.a the tech giants) provide "the whole California number a boost." Another factor is the high cost of living in cities like L.A.
Economists also warned of a state that is becoming increasingly unequal as tech entrepreneurs see their personal wealth grow while low-income residents fail to see gains.
Virgin Galactic has been cleared for future takeoffs. The FAA on Wednesday closed its investigation into this summer's launch that took billionaire Richard Branson into space.