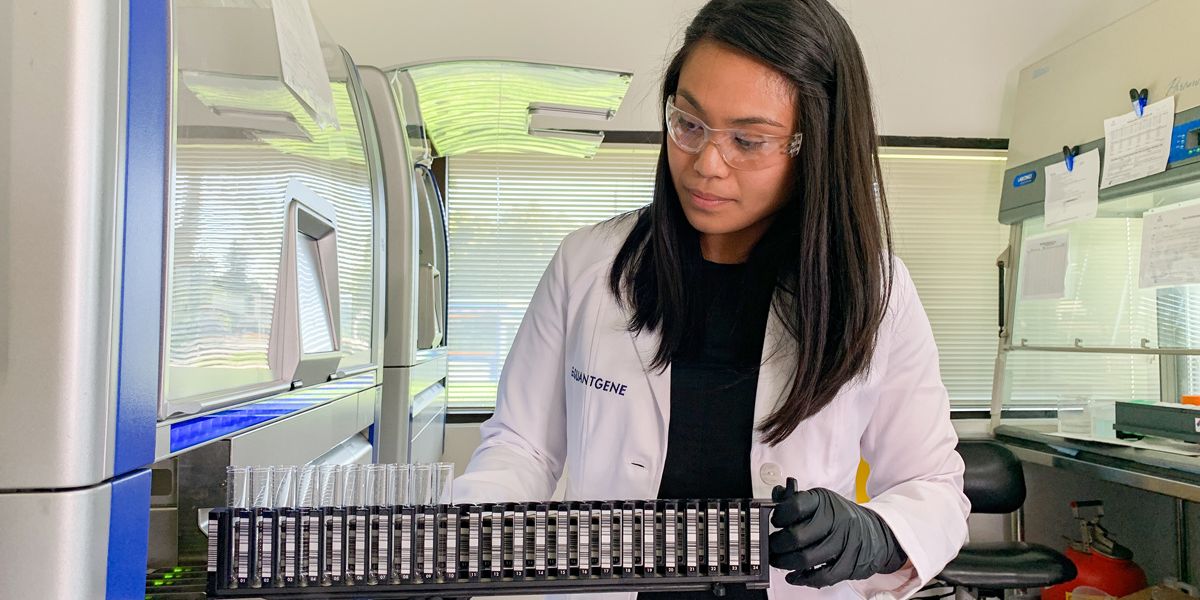 "We hope to unlock a new era in medicine in which trained physicians can detect multiple cancers at early stages in the blood."
Biotech startup Quantgene releases a new at-home saliva test to help users check their cancer risk. It's developing a blood test that could detect cancer in its earliest stages, explains Reporter Keerthi Vedantam.
Bitcoin's value just passed $1 trillion.
What's behind SpaceX's $74 billion valuation: Elon Musk's two 'Manhattan Projects.'
Google AI chief apologizes for researcher's acrimonious exit.
Apple in talks to buy self-driving sensors, a key step in their car plan.
Pfizer-BioNTech vaccine is effective after one dose and can be stored in normal freezers.
Uber drivers are entitled to worker benefits, a British court rules.
The NFL is asking for a 100% increase in TV rights payments, but Disney is pushing back.
Big Tech lobbying groups sue Maryland to stop country's first digital advertising tax.

The Santa Monica-based company also scored a $6.4 million investment led by Vikor Scientific and is hoping to develop even more precise ways to detect the disease. Read more>>
The Los Angeles upstart is dedicated to creating a direct-to-consumer golf club company with an eye on increasing diversity in the mostly white, male sport that drives the $84 billion industry. Read more>>
Brex is upending the corporate credit card and cash management system. Founder and Co-CEO Henrique Dubugras has migrated from the Bay Area to Beverly Hills. Join us Wednesday, February 24th at 11:00am PT for a fireside chat with Dubugras, hosted by dot.LA co-Founder and Executive Chairman Spencer Rascoff.