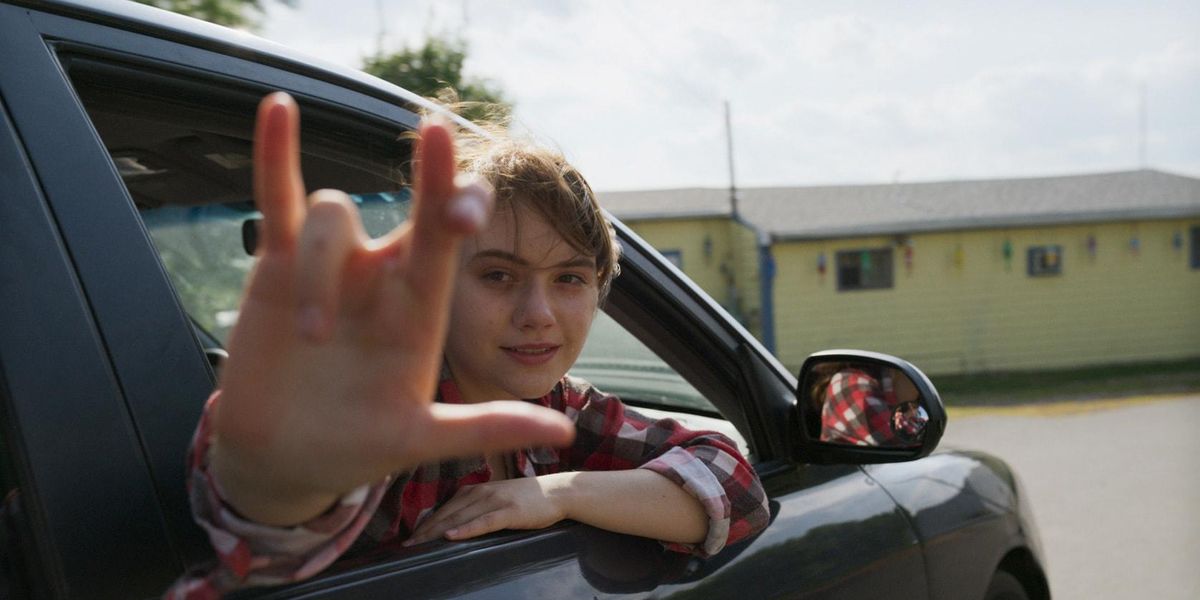 Image courtesy of AppleTV-Plus
This is the web version of dot.LA's daily newsletter. Sign up to get the latest news on Southern California's tech, startup and venture capital scene.
Hollywood's biggest night proved to be a historic occasion in the Great Streaming Wars.

After paying $25 million last year to acquire the distribution rights to the heartwarming Sundance hit "CODA," Apple TV+ saw its investment reap huge dividends at last night's Academy Awards ceremony. By taking home the award for Best Picture, "CODA" made Apple the first streaming service to win the biggest Oscar of them all, beating rivals like Netflix and Amazon to the punch.
---
I admittedly have not yet seen "CODA," though I have no doubt that it's a fine film. (As well as Best Picture, it also took home the awards for Best Supporting Actor and Best Adapted Screenplay.) That said, it's an open secret that the Oscars are far from solely determined on merit. At the end of the day, Hollywood's awards season really functions as one giant marketing campaign, with studios spending millions of dollars to lobby for the prestige that comes with those shiny golden statues.
This year was no exception: Industry insiders estimated that Apple spent more than $10 million on its campaign for "CODA"—going toe-to-toe with Netflix, whose "The Power of the Dog" appeared to be the film to beat with 12 Oscar nominations. While Netflix has spent tens, if not hundreds, of millions more in recent years to boost Best Picture-nominated flicks like "The Irishman" and "Roma," the top Oscar continues to elude the company that ushered streaming into the mainstream.
Instead, it is Apple now enjoying the spoils, just two-and-a-half years after launching Apple TV+. The Best Picture win was described as Apple's "drop the mic moment" by Wedbush Securities analyst Dan Ives, who predicted that the success of "CODA" would likely "significantly bolster" the number of Apple TV+ subscribers and help the platform lure more A-list Hollywood talent for future projects.
"We view this Oscar win as a game-changer for Apple on its content efforts," Ives wrote, adding that the win "legitimizes Apple TV+ as a major streaming platform with more success ahead."
Still, it's hard to view Apple's triumph as anything other than a victory for streaming at large. Shunned by the Hollywood establishment not long ago, the pandemic has shown that streaming is here to stay as a platform for motion picture releases: It's simply too convenient and affordable—not to mention safer—for viewers to enjoy a new movie from the comfort of their own homes (including capital-S Serious films). While movie theaters will continue to have their place—"CODA" was released simultaneously in cinemas and on Apple TV+, after all—last night's Best Picture award surely bodes well not only for Apple, but for its streaming competitors, as well.
They may be reluctant to admit it, but it would not be surprising if the folks at Netflix and Amazon raised their glasses to "CODA" on Sunday evening. — Rey Mashayekhi