Transportation
Browse the latest news about transportation technology in Southern California from dot.LA.
The holiday travel season is upon us.

With 59% of Americans now fully vaccinated, experts are predicting Thanksgiving will bring the largest travel surge expected since the start of the pandemic. More than 53 million Americans are expected to travel this Thanksgiving weekend. In Los Angeles, two million are expected to come through LAX.
For those trying to make last-minute travel plans (and assuming you're vaccinated), here are a few apps and services—many of them based in L.A.—that can help.
For the spontaneous traveler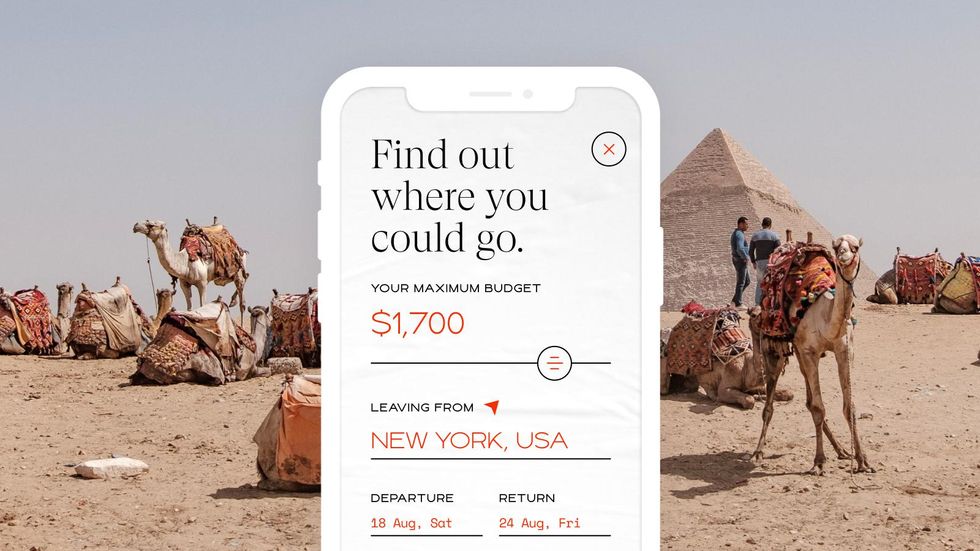 Elude dot.la
Elude: Available in the Apple app store
Elude is geared toward thrill-seeking travelers looking to save. After entering information like budget, time frame and trip preferences, you'll receive a number of flight and lodging options all around the globe. (If you need a specific location for the holidays, this is probably not the app for you.)
L.A.-based Elude has proven popular with Gen Z users, many of whom are starting to plan for New Year's. "We've been seeing a lot of people start to book for January, February time," said co-founder Frankie Scerbo.
Welcome: Available in the Apple app store
Whether you're traveling out of town or staying in a neighboring city, Welcome has 6.5 million listings that include maps of museums and other events nearby. The L.A.-based app also includes user-generated blogs and photos, news articles, and relevant travel and food stories.
For the budget-minded traveler
Hopper: Available in the Apple app and Google Play store
Having trouble knowing when is the best time to book a flight? Hopper, which is headquartered in Canada, predicts the prices for flights and will advise you on the right time to book for optimal savings. The app also features a color-coded calendar that helps travelers spot the cheapest days to travel.
For lodging accommodations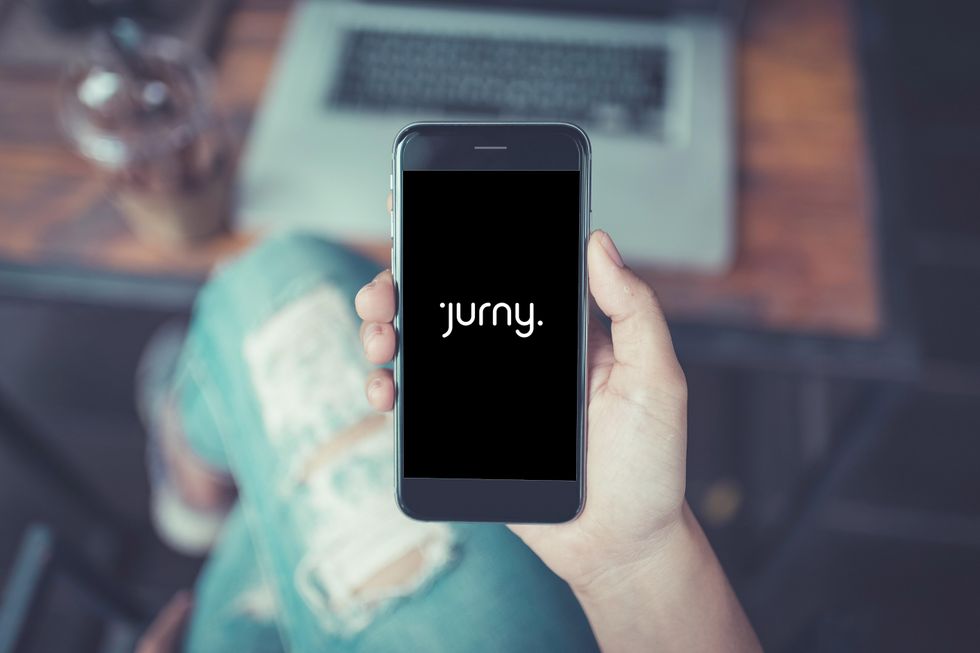 How Jurny Hopes to Make Hotel Booking and Check-in an 'Uber-like' Experience dot.la
Jurny: Available in the Apple app store

The app offers contactless check-ins to 600 hotels and short-term rental units including Blue Moon Hotel in New York and Casa De La O in San Miguel de Allende, Mexico.
Jurny, which is headquartered in Los Angeles, allows travelers to check-in and unlock their door from the app and can even adjust the temperature of their room. There is a huge presence in Miami, Nashville, Tel Aviv, New York, London and Central America.
If Jurny doesn't quite work, there's always the old app standby: Airbnb.
HotelTonight: Available in the Apple app and Google Play store
SF-based HotelTonight allows the user to book stays the same evening and up to seven days in advance. The hotel rooms are categorized into basic, luxe, charming and high-roller. HotelTonight also rewards its users anytime they reach a specific spending threshold which will grant access to perks like free in-app concierge, credits or cheaper rates.
For anyone looking to improve the airports better
MyTSA: Available in the Apple app and Google Play store
Everyone dreads the long check-in lines at the airport, especially at TSA. MyTSA allows travelers to check how busy the airport is likely to be on your specific day and time of travel based on historical data. This app will also let you check wait times at security checkpoints at major airports.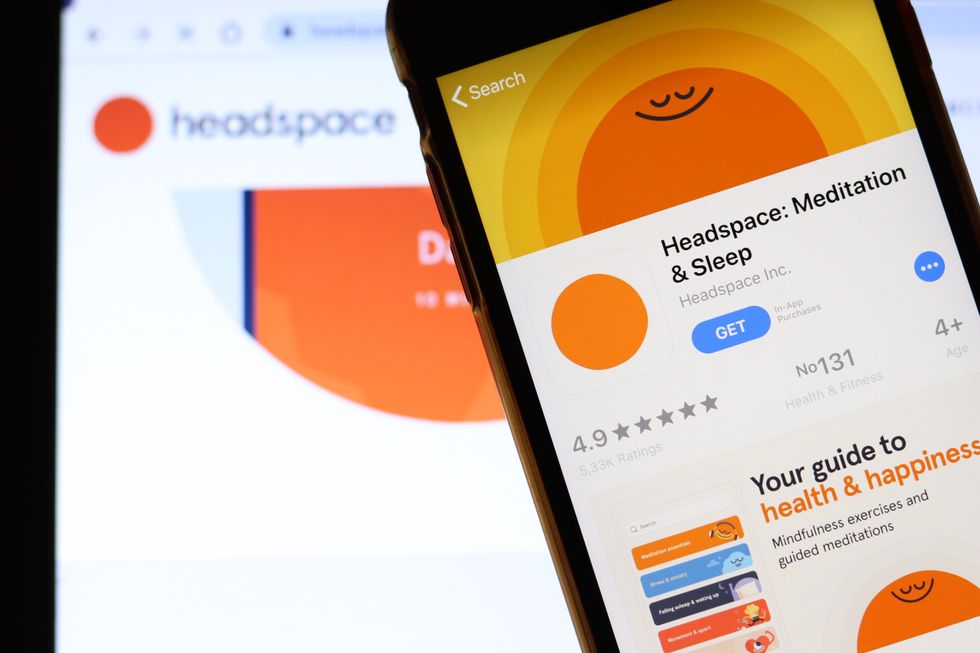 Headspace Snags Ex Hulu Exec As It Prepares New Netflix Sleep Series dot.la
Headspace: Available in the Apple app and Google Play store
The L.A.-based meditation app offers its users guided audio meditation and says it can reduce stress by 14% in just 10 days. Currently there are over 70 million members and 600,000 reviews. Headspace also offers courses for people with different lifestyles, whether you're a runner, student, or kid, they've got a meditation option for you.
Ford, one of Rivian's biggest investors, no longer has plans to develop an electric vehicle using the high-flying EV company's tech, Rivian said on Friday.
"As Ford has scaled its own EV strategy and demand for Rivian vehicles has grown, we've mutually decided to focus on our own projects and deliveries," the company said in a statement.
Ford and Rivian originally planned to co-develop an electric Lincoln SUV, but after the pandemic set in, the two canceled the collaboration.
Still, Ford had left the door open for a joint effort. "Lincoln essentially has decided that it was going to take its own approach to electrification," Ford's then-CFO Tim Stone told the Detroit News in 2020. "And we're similarly committed to Rivian as a partner and we will continue to look for opportunities to partner with Rivian on non-Lincoln product." [sic]
While announcing the split, Rivian called its "relationship with Ford an important part of [its] journey," and added that the company "remains an investor and ally on our shared path to an electrified future."
Ford had to elbow its longtime rival General Motors out of the way to secure its 12% stake in Rivian, the Wall Street Journal recently reported. Today, Rivian's market cap sits near $110 billion, while Ford's market value is tens of billions of dollars less, at approximately $77.5 billion.
Meanwhile, Rivian has its hands full. The company's backlog of about 55,400 pre-orders now stretches to the end of 2023, according to a recent regulatory filing. The firm is simultaneously racing to deliver 10,000 electric delivery vans to Amazon, its largest investor, by the end of 2022.
In 2019, the city of Los Angeles held a one-year micromobility pilot program that prescribed how the city's micromobility companies could operate. The goal was to learn about the dockless transportation model and its impact on urban mobility.
L.A. said it wanted to focus on how safety, equity, access and quality of life were impacted by collecting vast amounts of data from operators and their vehicles.
Nearly four years later, we haven't seen an update to the micromobility program or meaningful infrastructure to support its expansion.

L.A. could improve this program and create an infrastructure for scooters and bikes that would help ensure safe, affordable and sustainable mobility options for all of its communities by being more open with its data around ridership trends, reporting where revenue is being spent, and investing more into infrastructure to support its micromobility ambitions.
Collecting Data for the Wrong Reasons
Los Angeles collects data from scooters, bikes and other sources, including vehicle and trip data such as where a trip begins, where it ends, the route it takes, how long it takes, etc.
All that data comes from the city's digital infrastructure, mobility providers' apps and consumers. When you ride a Bird, the company logs the data on their servers and L.A. collects the data through a set of APIs.
But much of that information is used to generate revenue, rather than assist travelers. Early on, Los Angeles — like other cities — saw an opportunity to tap well-financed operators for operating cash, originally offering a revenue share of $1 per ride per day to cities.
The data the city collects ensures that it gets its share of revenue and enforces its regulations, but it doesn't do much to build a better-connected city.
According to their One Year Micromobility Report, L.A. invested only $2 million into its micromobility infrastructure. Atlanta, Tel Aviv, and Santa Monica are investing more dollars per capita across more square miles than Los Angeles.
Enforcing regulations and managing L.A.'s program is costly, and it's crucial that the city recoups their costs, however, there is no visibility into how much the city has raised in incremental costs to manage micromobility programs nor transparency in how the revenue earned from operators is being spent.
Micromobility data and revenue earned by the city is meant to be leveraged to build transportation infrastructure, access, safety, and equity but we haven't seen tangible progress in these areas from Los Angeles.
Moving Forward
First and foremost, L.A. should be transparent about their micromobility management operations and costs, how the revenue earned from operators is spent, and report out micromobility ridership trends. Citizens and operators are primary stakeholders in this program and have a right to more and better insights.
Better infrastructure is key to the success of micromobility. At least 36 cyclists were killed in L.A. County in 2019 according to the National Highway Traffic Safety Administration. Many of these deaths were a result of poor bike lanes and resulted in multimillion-dollar payouts by the city.
The L.A. Green New Deal has very ambitious goals to build more than 20 bike lane miles per year by 2028 and reduce vehicle miles travelled by 45% by 2050. According to their latest report, they are on track to achieve their 2021 mobility goals. One of them is improving micromobility infrastructure at transit stations.
We are still in the early days of L.A.'s Green New Deal and time will tell whether these infrastructure projects come to fruition, but the timeline is ambitious.
Nonetheless, L.A. should leverage micromobility data such as trip start and end locations to understand general ridership behavior and trends. They can use this information, paired with vehicle driving and Metro data, to prioritize bike lane infrastructure projects as well as address underserved communities where micromobility would be valuable to citizens.
L.A. should also use app open data to understand where users are looking for options and work with operators to bring vehicles to those locations to better serve citizens.
Operators like Bird and Lime are experts in micromobility. They could leverage city data to find efficiencies for their business.
Los Angeles should reframe its relationship with operators as partners to build a future with micromobility as a core pillar of its transportation options.