Snap Launches Bitmoji TV, Starring Your Friends — and Randy Jackson
Jan 30 2020
Snap Inc. is launching itself anew into the short-form videosphere in 2020 with Bitmoji TV, upping its popular avatar feature to present personalized live-action comic strips of you and your friends. A spokesperson says Thursday that their global release will start in February; it's an effort that may help Snap counter the surging use of TikTok, especially among Gen Z users.
---
The Santa Monica-based company launched its precursor Bitmoji Stories, which included personalized stories of you and your friends in November 2018. Snap said it found that the stories were a hit, with more than 130 million users watching them since their debut, that they decided TV was the next big thing.
It remains to be seen whether people will want to see themselves cast in "every show, movie, and commercial," as Snap describes it in their advertising. But a University of Texas at Austin study indicates this is likely. The study found that human beings crave personalization and were more likely to interact with content customized for them rather than a standard experience.
After all, the short-form video featuring one's self is having its moment, with China-owned TikTok app users moving into houses in Los Angeles to specifically create content. Meanwhile, users have also taken to Facebook and Instagram to post their own stories. But Snap is betting that personalized short-form video content that you can't find anywhere else will drive users to Bitmoji TV.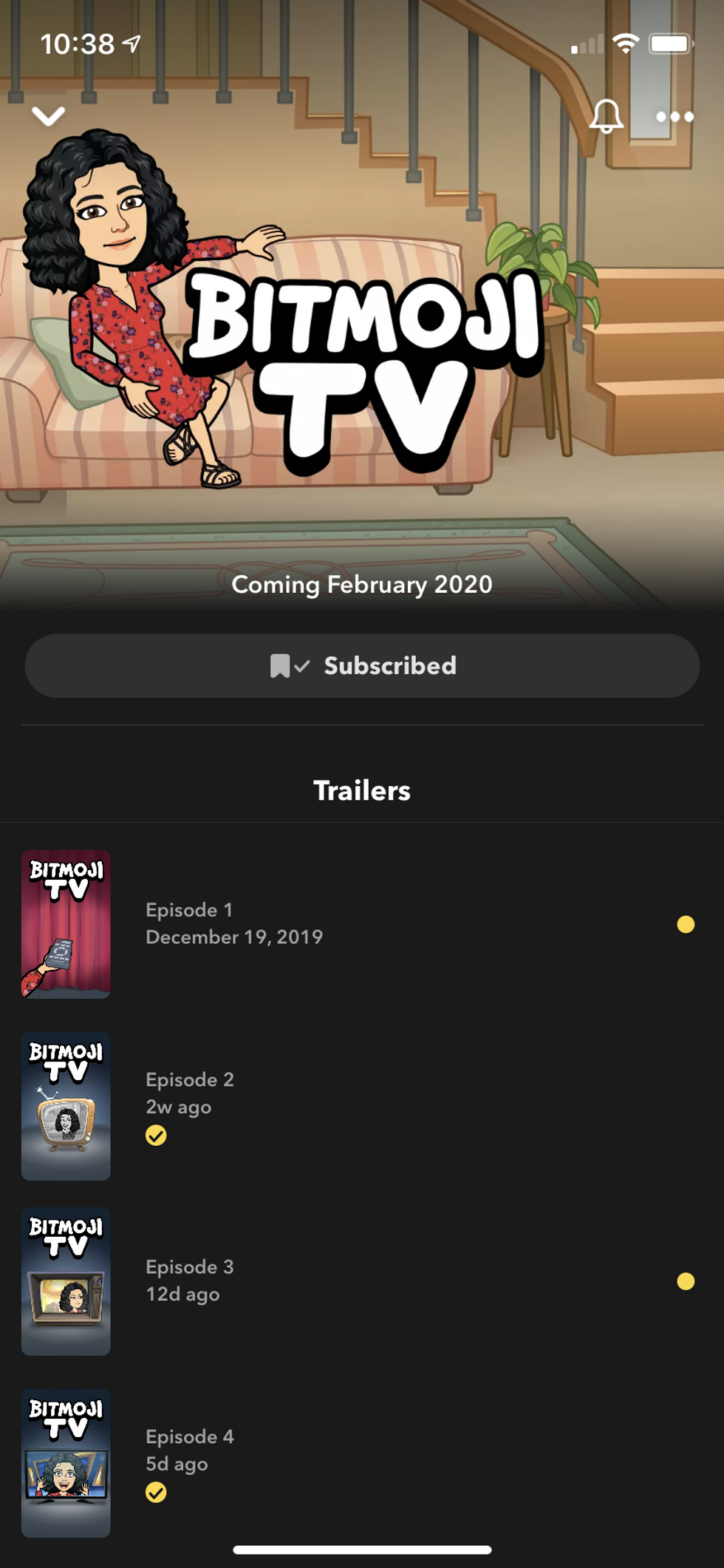 Screenshot courtesy of Tami Abdollah
Each season will be made up of 10 episodes averaging roughly four minutes in length, that air weekly on Saturday via the app's "Discover" page. Snap selects you and the friends you've most recently interacted with on Snapchat and features them in television episodes. Snap has also arranged to have Randy Jackson guest star in a reality show-themed episode. Other comics will be heard in the first season, including Andy Richter, Jon Lovitz, and Riki Lindhome.

Bitmoji TV was created entirely in-house by the same Toronto-based team that's behind Bitmoji and its stories. Characters in Bitmoji TV talk, but a Snap spokesperson notes that you won't see yourself talking because the engineers haven't yet figured out how to capture the user's voice.
A spokesperson said the self-described camera company wants to be a leader in mobile storytelling, and envisions having a person's Bitmoji represent themselves digitally across more experiences in the future.
Snap's stock price has rebounded in the last 12 months, from a 52-week low of $6.31 to a high of $19.76.
__
Do you have a story that needs to be told? My DMs are open on Twitter @latams. You can also email me, or ask for my Signal.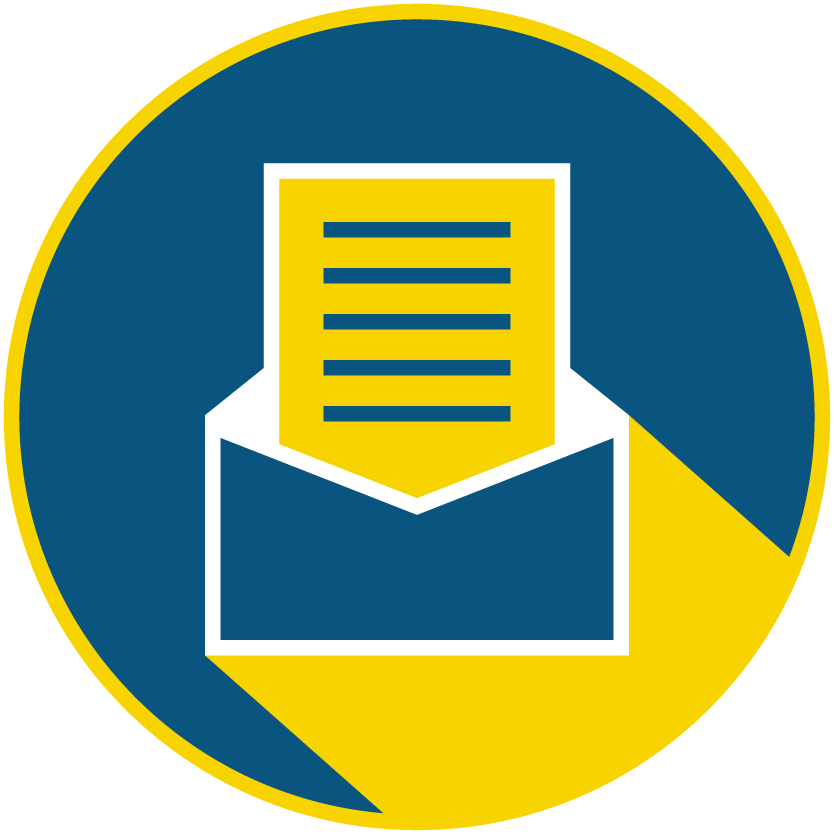 Subscribe to our newsletter to catch every headline.
For many, the novel coronavirus pandemic has closed the physical doors of their virtual church, synagogue or mosque, but not the virtual ones. So, dot.LA asked, how does one keep the faith when the pandemic disrupts the entire world's religious activities?

Tuesday's interfaith virtual roundtable on "Religion's New Faith inTech" opened a window into how different religious leaders are approaching the coronavirus crisis as it begins to intersect with major holidays such as Passover, Ramadan, and Easter. Many are turning to digital communications methods to maintain their communities.
At Sinai Temple in Los Angeles, Southern California's largest Conservative synagogue, the shul will host a virtual Seder using Zoom on Wednesday night that features two of its rabbis, who happen to be married, and then that Seder can also be replayed for the second night.
Strategy Session: Religion's New Faith in Tech www.youtube.com
Quibi launched this week into a world turned upside down by the novel coronavirus. How do things look on day two? dot.LA caught up with Chief Executive Officer Meg Whitman – former boss of eBay and Hewlett-Packard, and one-time California gubernatorial candidate – to discuss.
Whitman shares her reaction to the initial flow of real-time data on Quibi users, what she'll be watching closely over the next few months, and what the well-heeled company's future may hold. She also forecasts how the streaming wars may play out, reflects on lessons learned about the tech world, and reveals her thoughts on the burgeoning innovation ecosystem in Los Angeles.
The novel coronavirus has rattled businesses and closed conferences globally, from Austin's much-anticipated SXSW event to the recently rescheduled Milken Institute Global Conference. All this at a time when businesses leaders are disoriented and looking for guidance on how to navigate the crisis.
In order to fill that void, L.A. marketing agency Hawke Media gathered together a motley assortment of speakers Tuesday for a self-described "no-contact networking and idea exchange." We listened into the discussions: