Snap Launches Bitmoji TV, Starring Your Friends — and Randy Jackson
Jan 30 2020
Snap Inc. is launching itself anew into the short-form videosphere in 2020 with Bitmoji TV, upping its popular avatar feature to present personalized live-action comic strips of you and your friends. A spokesperson says Thursday that their global release will start in February; it's an effort that may help Snap counter the surging use of TikTok, especially among Gen Z users.
---
The Santa Monica-based company launched its precursor Bitmoji Stories, which included personalized stories of you and your friends in November 2018. Snap said it found that the stories were a hit, with more than 130 million users watching them since their debut, that they decided TV was the next big thing.
It remains to be seen whether people will want to see themselves cast in "every show, movie, and commercial," as Snap describes it in their advertising. But a University of Texas at Austin study indicates this is likely. The study found that human beings crave personalization and were more likely to interact with content customized for them rather than a standard experience.
After all, the short-form video featuring one's self is having its moment, with China-owned TikTok app users moving into houses in Los Angeles to specifically create content. Meanwhile, users have also taken to Facebook and Instagram to post their own stories. But Snap is betting that personalized short-form video content that you can't find anywhere else will drive users to Bitmoji TV.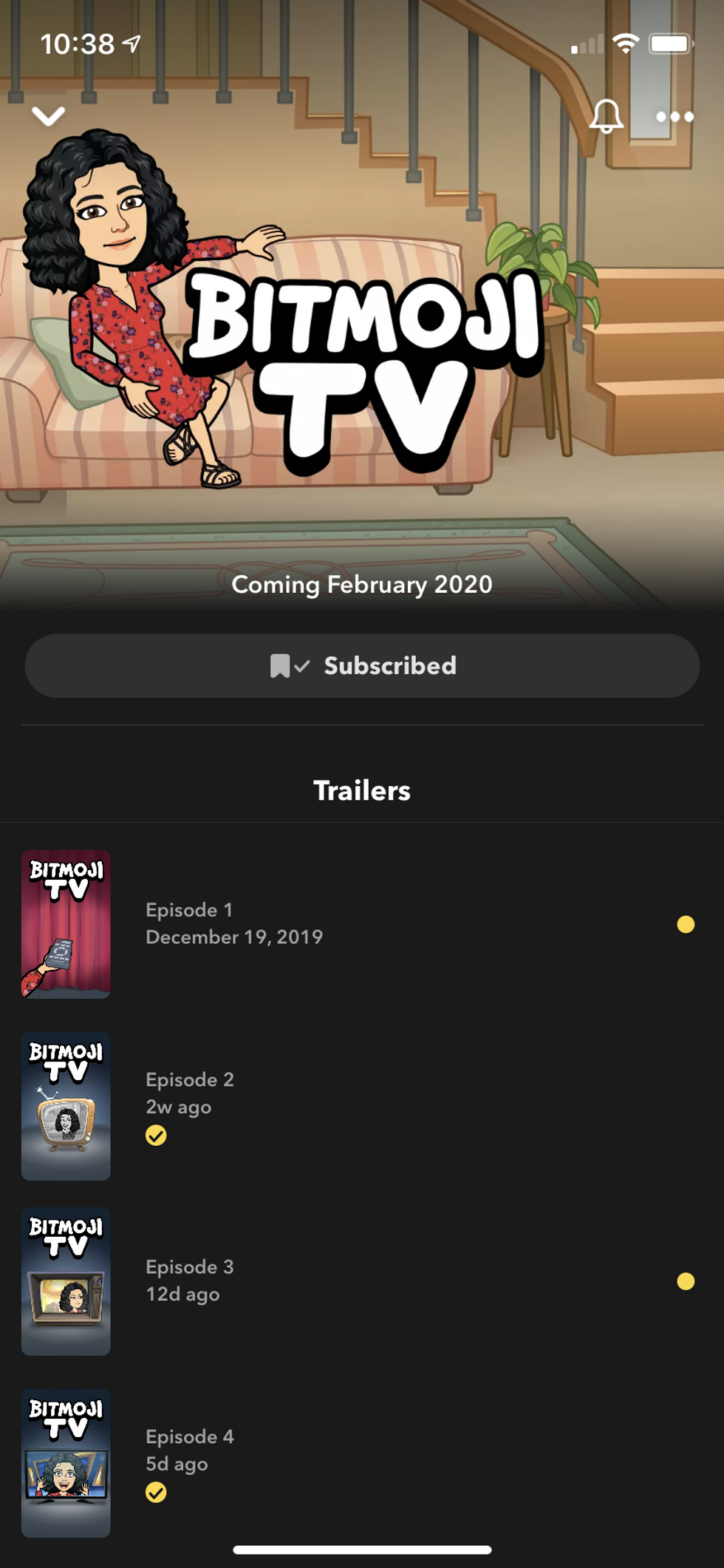 Screenshot courtesy of Tami Abdollah
Each season will be made up of 10 episodes averaging roughly four minutes in length, that air weekly on Saturday via the app's "Discover" page. Snap selects you and the friends you've most recently interacted with on Snapchat and features them in television episodes. Snap has also arranged to have Randy Jackson guest star in a reality show-themed episode. Other comics will be heard in the first season, including Andy Richter, Jon Lovitz, and Riki Lindhome.

Bitmoji TV was created entirely in-house by the same Toronto-based team that's behind Bitmoji and its stories. Characters in Bitmoji TV talk, but a Snap spokesperson notes that you won't see yourself talking because the engineers haven't yet figured out how to capture the user's voice.
A spokesperson said the self-described camera company wants to be a leader in mobile storytelling, and envisions having a person's Bitmoji represent themselves digitally across more experiences in the future.
Snap's stock price has rebounded in the last 12 months, from a 52-week low of $6.31 to a high of $19.76.
__
Do you have a story that needs to be told? My DMs are open on Twitter @latams. You can also email me, or ask for my Signal.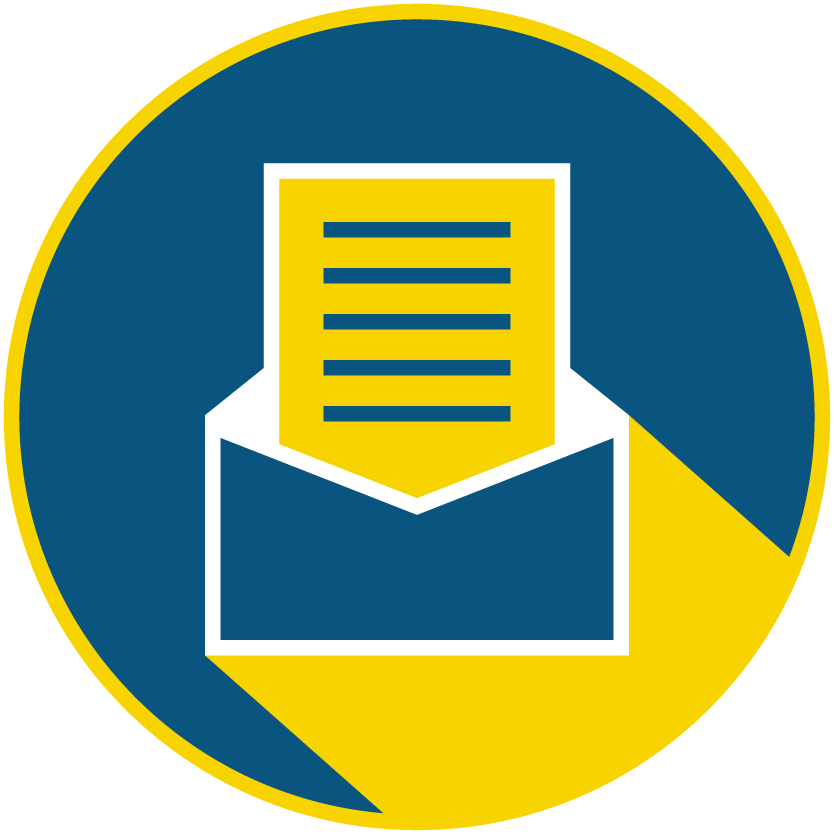 Subscribe to our newsletter to catch every headline.
The listening capacity of digital assistants like Alexa and Siri has become a major privacy sticking point in the last year. A group of researchers out of Northeastern University and Imperial University of London have been studying smart speakers for the last six months to learn more about what triggers them, and whether or not they are "listening" all the time.
Dee Dee Myers, the former White House press secretary who was the inspiration for "The West Wing" character C.J. Cregg, is leaving her position as Warner Bros. head of corporate communications after a five-year stint.
Myers leaves nearly two years after telecom giant AT&T acquired Time Warner for $85 billion, shifting the media giant more toward technology and streaming services. She also helped the studio weather a tumultuous point at the company after studio chief Kevin Tsujihara stepped down amid a scandal.
In 2018, Brian Garrett, burned out from a decade running Crosscut Ventures, embarked on a month-long summer road trip. He packed up his old minivan with nothing but a mattress, some golf clubs and a fly fishing pole. He had just turned 45 years old and felt he was halfway through life. This was his vision quest.
It was the first time Garrett had stopped to contemplate his own mortality and the seed fund's future, and he decided he needed to make drastic changes to improve himself and his company.