Shipsi's 'Drastic Measures': Cuts Staff, Trims Customers, Adds Efforts to Weather COVID-19
Apr 28 2020
In these pandemic times, people are more isolated than they've been in our lifetimes and more dependent on technology for everything from work to entertainment to food. So you'd think that L.A. company Shipsi Inc., which is dedicated to connecting businesses across 700 cities to its last-mile delivery networks of one million drivers, would be experiencing a boom.
Spoiler alert: It's not.
In fact, the roughly 40-person company founded in 2017 has laid off half its staff as a "cautionary measure" after non-essential company closures, with Shipsi's remaining 20 or so employees now taking everything from partial to full furloughs to limit the bleeding. The company has also refined its technology to help make operations more automated and cut back on customers that require significant support or resources.
---
"We took some pretty drastic measures initially, because no one really knows how long this is going to continue," said CEO and co-founder Chelsie Lee. "We had to make some really hard decisions."
Shipsi is hardly alone.
It's been a brutal year for retail, and for the technology platforms that support them, unless your business is related to food and beverage stores. According to the most recent monthly numbers from the U.S. Census Bureau's retail trade survey, retail trade sales were down 6.2% from February 2020 and 3.8% below last year. Food and beverage stores were up 28% from March 2019, while clothing and clothing accessories stores were down nearly 51% from last year. There's little indication that their next report, in May, will be any better.
But the company has worked hard to rise up to the challenge, whether through diaper deliveries, helping farmers who no longer have restaurants to deliver their goods to, or by launching a new less expensive product Tuesday that neighborhood stores can use to help with product delivery amid it all.
Shipsi, which is backed by Halogen Ventures, had seen strong growth prior to this, with month-over-month growth anywhere from 60 to 350%, said CEO and co-founder Chelsie Lee. Lee's company works with some major brands, including longtime California surfboard and surfwear brand, O'Neill, the retail chain Party City, and had started a pilot program with Brooks Brothers before the pandemic hit home. It's unclear what will happen with any of these arrangements once the dust settles.
Founders are "proving in this moment whether they'll make it or they won't" said Jesse Draper, founding partner of Halogen Ventures, the L.A.-based early-stage venture capital fund that invested in Shipsi and generally invests in consumer technology companies led by women.
Out of the firm's 60 portfolio companies, Draper said in a recent interview that companies have on average laid off 10 people, with as few as one to as many 60 people being laid off.
"A lot of them are doing it because they need to increase their runway," Draper said. "Some are doing it fully to restructure (because) they needed to restructure anyway. It kind of forced them into action. Most of it is just in case, these guys need to figure out if they don't have runway for 12 months they need to figure out how to have cash for 12 months.
"Even some of the ones who were doing well, had just closed a round, they were like maybe let's lay off one or two people."
For Shipsi, which had just hired additional staff at the end of 2019, the decision required Lee to reevaluate her workforce, cutting employees with a more focused skill set and betting on those who "had more depth and more breadth of skill that we could utilize in other areas," Lee said. She also weighed the fact that for some, letting them go would enable them to reap additional unemployment benefits while those benefits last.
Many of Shipsi's big retail clients are businesses that aren't providing "essential" products and so their shops that operate as distribution centers temporarily shut down. But the company has been working hard to innovate quickly to face the challenge of COVID-19 and also to help.
It's rapidly built and is deploying new products, including an instant delivery portal, so that companies that might not have the budget to pay to integrate with an e-commerce site or don't have one, can merely have customers go to a portal instead and request delivery in an hour or at a time of their choosing, as easily as if they were calling an Uber.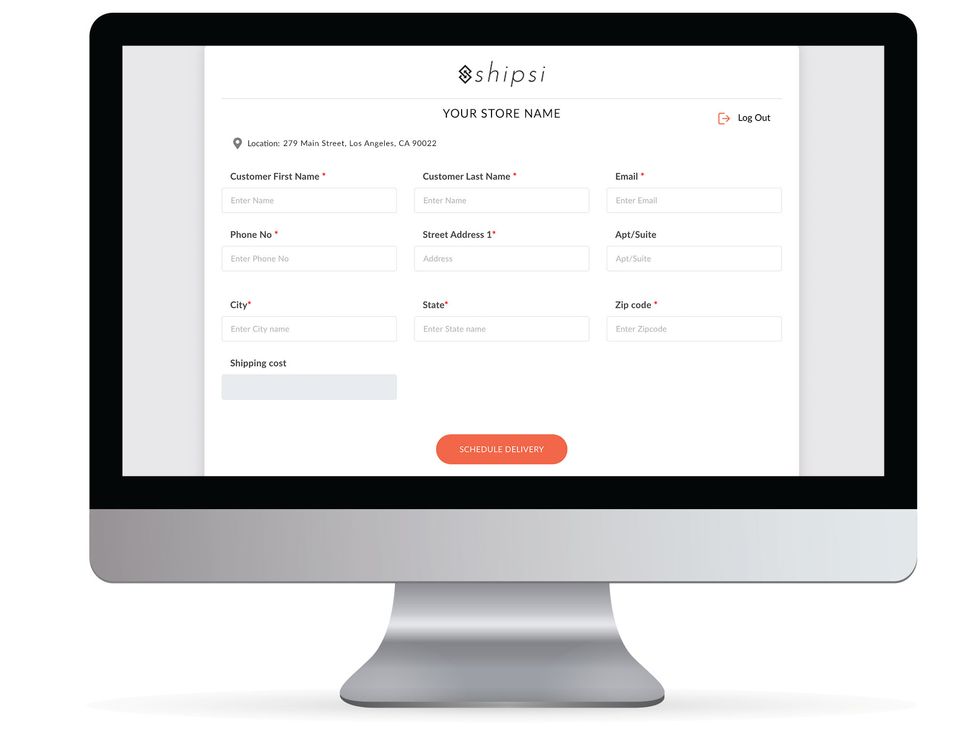 Courtesy of Shipsi Inc.
Their technology automatically provides shops with customer service and real-time tracking services, plus the ability to rate shops, Lee said. So far, at least 10 entities have signed up on their website to trial a new beta version of their technology, which officially launched Tuesday.
Shipsi plans to also release in May an e-commerce integration that allows for stores to provide curbside pickup rather than just delivery.
The company has also moved into areas it never imagined, including helping the local community deliver supplies to families and babies in need by facilitating the delivery of more than a million diapers. The company is also working with local farmers who traditionally sell to restaurants who aren't able to do so right now, and don't have a website or the means to sell their goods.
"Really it's a matter of selling something or nothing for our current customers, which is why we developed a newer, lightweight version of our product to be able to offer it to the shop around the corner," Lee said.
Shipsi is also trying to batch orders to help drivers and stores more cost-effectively staff deliveries.
"You know, there are things we're learning through this, but it'll only make us stronger in the end," Lee said.
__
Do you have a story that needs to be told? My DMs are open on Twitter @latams. You can also email me at tami(at)dot.la, or ask for my Signal.
From Your Site Articles
Related Articles Around the Web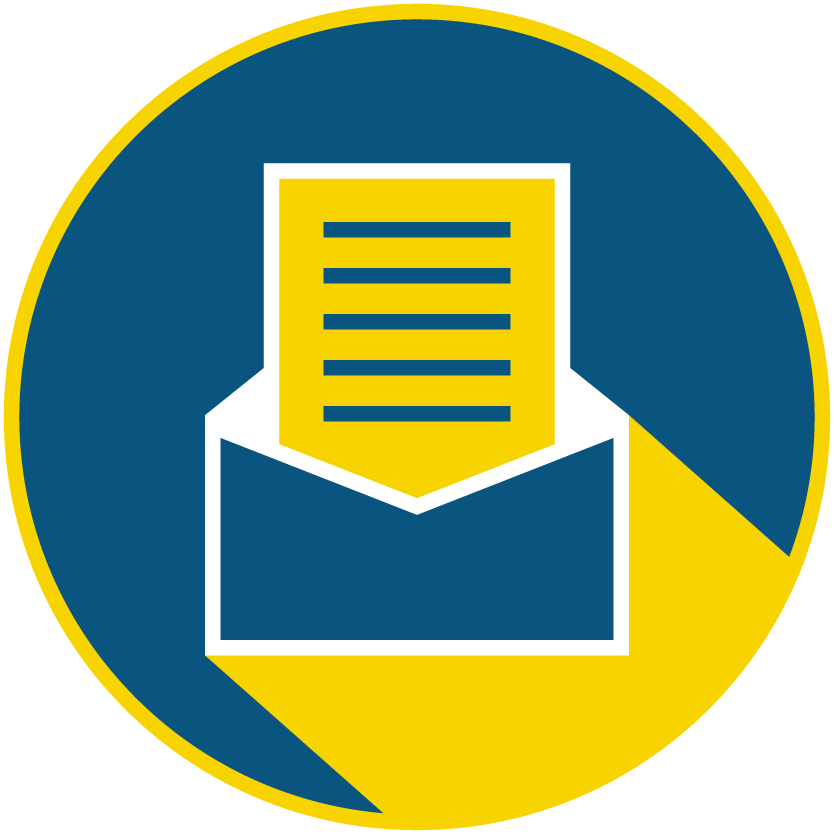 Subscribe to our newsletter to catch every headline.
Anyone who wanted to attend Wednesday's Presidential Inauguration but couldn't is in luck. President-elect Joe Biden's team has released a series of Snap AR lenses to bring users to Washington, virtually.
The Presidential Inaugural Committee developed the lenses in partnership with Snap. Users can take a selfie "in front of" the U.S. Capitol, where they'll see themselves decked out in inauguration gear as celebratory confetti flutters from the virtual skies.
Turning the camera externally, users will also be able to see their faces in a virtual Capitol audience – comprised of selfies that users send in – while an exclusive audio greeting plays from President-elect Joseph Biden.
This inauguration is one of the most heavily guarded ever and because of COVID-19 mass crowds can't safely gather like they normally do.
"We are honored to partner with the Presidential Inaugural Committee by creating a thoughtful way for young Americans from across the country to be part of Inauguration by safely celebrating from their homes through the power of AR on Snapchat," Snap Public Policy Manager Sofia Gross said in an emailed statement. "Young Americans played a critical role this election cycle and we look forward to continuing to build creative ways to help young people engage in our civic processes."
Snap previously released a series of voting-based mini-apps
in August. As part of that effort, the company said it helped
over 1 million Snapchat users register to vote
using the app.
From Your Site Articles
Related Articles Around the Web
In the new television landscape where streaming services like Disney Plus, Apple TV and Netflix dominate, Southern California's flagship PBS stations announced Tuesday a rebranding effort that includes new logos and a redesign of its websites as they shift their focus toward streaming.
A third of PBS SoCal and KCET's viewers are streaming shows rather than watching them on traditional television, part of a larger trend where about 80% of U.S. consumers subscribe to at least one paid streaming video service, according to Deloitte. Twenty-five million households have cut the cord since 2012, CNBC reported last year.
The redesign is aimed at attracting more viewers to their streaming services. With this shift, PBS SoCal and KCET are preparing for a "digital future," in order to compete with streaming service providers.
"Broadcast will continue to be a significant portion of our viewing, but as people are migrating to streaming devices as their primary entry point for entertainment, we will be there," Dan Ferguson, Public Media Group of Southern California's senior vice president of marketing and communications, said in an interview.
The redesign moved the organization's websites to the same content management system, making it easier to share content and streamline the process for those who manage them.

The company hopes the new websites will be more customized with easier search and navigation tools, making it easier for viewers to find and watch what they're looking for.
Ferguson said the company launched a campaign to drive awareness to its app when the pandemic hit and that downloads have since been "really healthy."
PBS SoCal and KCET merged two years ago along with satellite service Link TV to establish the Public Media Group of Southern California, which is available to 18 million viewers. Ferguson hopes the rebranding will solidify brand unity among the three channels.
Although it is undergoing a rebranding effort, the company remains committed to its mission of public service in the areas of education, arts and culture, news and diversity and inclusion, Ferguson said.
"As we head into a new year, it is important to remember that although the looks of both PBS SoCal and KCET are changing, our mission remains the same: to strengthen the civic fabric of Southern California while sharing diverse perspectives and providing an essential connection to a wider world," Public Media Group of Southern California President and CEO Andrew Russell said in a news release.
PBS SoCal airs PBS programming and focuses on educational programming for children and families, while KCET specializes in arts, culture and local news.
While the company said its local TV broadcast stations will "continue to be as vital as ever," the effort signals its commitment to on-demand, digital content through streaming, apps, social media and other means.
The marketing campaign, called "You Happen Here," started airing on PBS SoCal and KCET and will include on-air promo spots, website messaging, membership communications and social media posts in the coming months.
The new graphics and colors are meant to reflect the "hues of Southern California."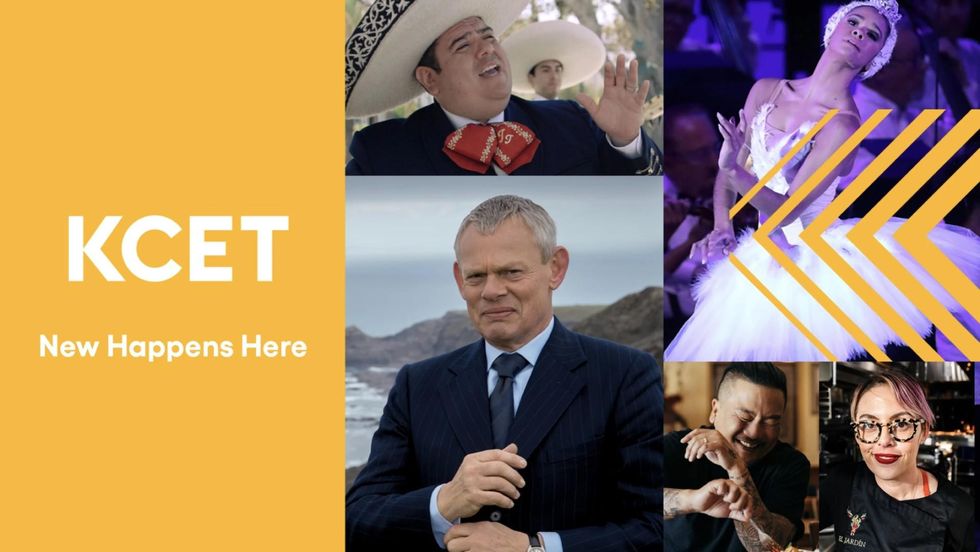 PBS SoCal's rebranding keeps its relationship to the PBS national brand while "bringing in a unique Southern California feeling." The logo keeps the PBS blue, but introduces coral as the new signature color.

KCET's new logo has a vibrant yellow color that "embodies Southern California values of illumination, inclusion and exploration," the company said.
Related Articles Around the Web
Innovation thrives with a diverse and inclusive startup community. In an effort to foster this growth, we are thrilled to announce the next virtual pitch showcase, which will be broadcast live at at 11:00 a.m. PT on Thursday, February 4th.
We are looking for Southern California startups in any industry founded by entrepreneurs of color and/or women, or by entrepreneurs from low-income or underrepresented communities. Submissions are now open for company nominations to present at the live event. Submissions will be evaluated on a rolling basis. Please contact annie@dot.LA with any questions.
From Your Site Articles
Related Articles Around the Web