Relativity Space Co-Founder Jordan Noone Steps Down, Hints at 'Next Venture'
Tami Abdollah
Tami Abdollah is dot.LA's senior technology reporter. She was previously a national security and cybersecurity reporter for The Associated Press in Washington, D.C. She's been a reporter for the AP in Los Angeles, the Los Angeles Times and for L.A.'s NPR affiliate KPCC. Abdollah spent nearly a year in Iraq as a U.S. government contractor. A native Angeleno, she's traveled the world on $5 a day, taught trad climbing safety classes and is an avid mountaineer. Follow her on Twitter.
Sep 09 2020
Relativity Space co-founder and CTO Jordan Noone announced on Twitter Wednesday that he began a transition to the role of executive advisor earlier this week "in preparation for starting my next venture."
---
Noone did not provide details on what that venture may be and the company did not respond immediately respond to a request for comment.
Tim Ellis, Relativity Space's co-founder and CEO, said in his own tweet that it's been an "absolute honor and privilege" to partner with Noone to build Relativity Space, which aims, eventually, to print 3D rockets on Mars.
---
It has been an absolute honor and privilege to partner with you and build this incredible place that we're so proud… https://t.co/HwK1VSFeGd

— Tim Ellis (@Tim Ellis)1599693031.0
A former SpaceX engineer, Noone, met Ellis while they were both students at the University of Southern California and involved with the Rocket Propulsion Lab, a student group that builds its own rockets.
They would go on to found the company in 2015 with a $500,000 from investor Mark Cuban.
In his tweet, Noone said, "@relativityspace has been the dream of a lifetime."
The company recently hit a number of key benchmarks to help bring it closer to its goals.
In June, the Los Angeles-based company announced an agreement with the U.S. Air Force's 30th Space Wing to develop rocket launch facilities at Vandenberg Air Force Base and a separate contract with Iridiums Communications Inc. to deliver satellites into orbit using Relativity's 3D printed launch vehicle.
Relativity closed its $140 million Series C funding round led by Bond and Tribe Capital in October. The company is also backed by investors Playground Global, Y Combinator, Social Capital, and Mark Cuban.

___

Do you have a story that needs to be told? My DMs are open on Twitter @latams. You can also email me at tami(at)dot.la, or ask for my contact on Signal, for more secure and private communications.
From Your Site Articles
Related Articles Around the Web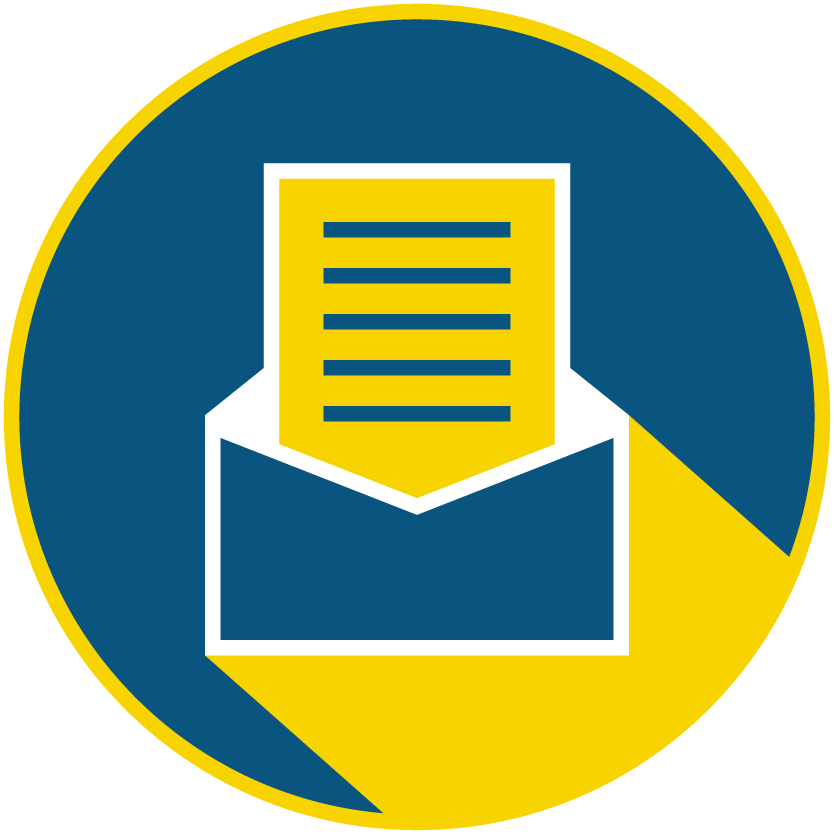 Subscribe to our newsletter to catch every headline.
Proptech startup Pacaso emerged from stealth mode Thursday, aiming to make it easier for a larger swath of the population to own a second home, or at least a portion of one.
The company announced a $17 million seed round led by venture capital firm Maveron, with participation from Global Founders Capital, L.A.'s Crosscut and individual investors such as former Starbucks CEO Howard Schultz, real estate coach Tom Ferry, former Zillow executive Greg Schwartz, and Amazon CEO of Consumer Worldwide Jeff Wilke. Pacaso also raised $250 million in debt financing to purchase homes.
<p>The company is the brainchild of dot.LA co-founder and former Zillow Group CEO <a href="https://www.linkedin.com/in/spencerrascoff/" target="_blank">Spencer Rascoff</a> and dotloop founder <a href="https://www.linkedin.com/in/austinallison/" target="_blank">Austin Allison</a>.<br/></p><p>"This is an entirely new category of second home ownership," said Allison, who sold his real estate startup to Zillow <a href="https://www.geekwire.com/2015/zillow-takes-direct-swipe-at-docusign-agrees-to-purchase-e-signature-upstart-dotloop/" target="_blank">in 2015</a>.People have owned second homes for decades. But it can be expensive to purchase and maintain a property that often goes mostly unused throughout the year. There are 30 million second homes across the U.S. and Europe, but they are only occupied 4-to-6 weeks per year on average, Allison said.</p><p>Some decide to split up ownership between multiple parties, but the process can be arduous and complicated, especially when an owner decides to sell his or her stake.</p><p>"Pacaso is taking all of those hassles associated with the traditional do-it-yourself process, and all of those risks, and eliminating them," Allison said.</p><p class="shortcode-media shortcode-media-rebelmouse-image"> <img type="lazy-image" data-runner-src="https://dot.la/media-library/eyJhbGciOiJIUzI1NiIsInR5cCI6IkpXVCJ9.eyJpbWFnZSI6Imh0dHBzOi8vYXNzZXRzLnJibC5tcy8yNDQ1MzMxNS9vcmlnaW4uanBnIiwiZXhwaXJlc19hdCI6MTYzMzkzODI1NX0.AuFnvN2nWp1dHII-U2Dcj217XjLmqmX9flqh7IuLgr4/image.jpg?width=980" id="55952" class="rm-shortcode" data-rm-shortcode-id="95663d6f367f78ad787fedd082722299" data-rm-shortcode-name="rebelmouse-image" /> </p><p>Pacaso (pronounced like "Picasso") wants to increase utilization of these properties — and build its own business in the process.<br/></p><p>The startup partners with real estate agents to find homes for customers and helps set up an LLC designed for co-ownership. The buyers pay for their share — anywhere from one-eighth to half — and Pacaso pays for the rest, eventually selling the other "shares" to additional owners. It then serves as the owner representative on behalf of the group, handling various logistics such as maintenance, financing, legal, and more. Its platform also lets owners with scheduling and booking.<br/></p><p>Pacaso makes money by charging owners a 10% fee at the time of purchase, and from an annual property management fee equal to 1% of the purchase price.</p><p>The business model is common in commercial real estate, but not as much in the vacation home industry. It's different than the traditional resort timeshare structure, which are typically at hotels or resorts versus normal homes.</p><p>Pacaso will also purchase part of a home from current second home owners, then sell the rest to vetted buyers.</p>
<img lazy-loadable="true" src="https://dot.la/media-library/eyJhbGciOiJIUzI1NiIsInR5cCI6IkpXVCJ9.eyJpbWFnZSI6Imh0dHBzOi8vYXNzZXRzLnJibC5tcy8yNDQ1MzI2OC9vcmlnaW4ucG5nIiwiZXhwaXJlc19hdCI6MTYzOTIxMjUzNH0.DJq9Bp_GR4eezPyiKK7ce0ZkbcWf9M0IYwcNWLVk9ok/image.png?width=980" id="6f8d9" class="rm-shortcode" data-rm-shortcode-id="2111b1f15dbd49491c23361ece052ec3" data-rm-shortcode-name="rebelmouse-image" />
<p>"Second home ownership provides a canvas for life's memories, and it shouldn't only be accessible to the 1%," Rascoff said. "Through Pacaso's innovative co-ownership model, second home ownership will be achievable by tens of millions of more people, helping to democratize access to second home ownership."<br></p><p>"Democratize" was also a key theme at Zillow, which grew into a real estate powerhouse by surfacing housing data not previously accessible to the general public.</p><p>Rascoff is the chairman of dot.LA, <a href="https://dot.la/st/about" target="_blank">which he co-founded in 2019</a>.</p><p>Prior to that, he helped start Zillow in 2005 after selling Hotwire.com to Expedia. He was CEO for nearly 10 years before <a href="https://www.geekwire.com/2019/zillow-group-ceo-spencer-rascoff-steps-co-founder-rich-barton-takes-online-real-estate-giant/" target="_blank">stepping down</a> in early 2019. Rascoff <a href="https://www.geekwire.com/2020/spencer-rascoff-departs-zillow-group-board-1-year-stepping-ceo/" target="_blank" rel="noopener noreferrer">resigned</a> from the company's board in April.</p><p>He's still involved in the real estate industry, making small angel investments in startups such as La Haus and Butterfly MX. But Rascoff will be much more active with Pacaso on a day-to-day basis.</p><p>Rascoff previously signed a non-compete agreement with Zillow, but it has expired. Even so, Rascoff said he doesn't view Pacaso as competitive, despite Zillow investing heavily in <a href="https://www.geekwire.com/2020/zillow-restarts-home-buying-business-showing-confidence-real-estate-amid-ongoing-pandemic/" target="_blank" rel="noopener noreferrer">its home-buying and selling arm</a>.<br></p><p>"In fact, we think that the co-ownership concept which Pacaso is pioneering complements Zillow very well because Pacaso's listings will appear on Zillow (and other real estate sites) in order to attract buyers," he explained in an email. "Zillow benefits by having great listing content for its users; Pacaso benefits by having its listings gain exposure to prospective buyers. Pacaso's real estate agent partners benefit by getting a new product (co-ownership) from Pacaso to offer to their clients. Win win win."<br></p>
<p>Pacaso is the latest in a number of new entrepreneurial ventures from Rascoff, <a href="https://therealdeal.com/2020/09/29/zillow-co-founder-spencer-rascoff-to-start-blank-check-company/" target="_blank">who is co-charing a new "blank check" company</a>, or SPAC, with Alexander Klabin, a hedge fund manager who is set to be executive chairman of Sotheby's Financial Services.<br/></p><p>Allison, CEO of Pacaso, stayed on with Zillow following the acquisition of dotloop for more than three years. He admitted that Pacaso "is hard a business to pull off." But he said working with the company should be a relatively easy sell to vacation home owners who want to cut expenses and reduce headaches that come with owning a second property.</p><p>"It just does not make a lot of sense to own something you don't use," Allison said.</p><p>He said second home owners "just accept the fact that the home sits vacant for a big portion of the year" because they don't have a better option. Most choose not to rent their homes out on sites such as Airbnb due to being uncomfortable with random guests or local laws preventing short-term rentals, he said.</p><p>Allison and Rascoff started working on Pacaso before the pandemic. They weren't sure how it would affect the business, but are now seeing strong tailwinds as employees are given more flexibility with remote work.</p><p>"People who were aspiring to own a second home before are definitely thinking about it now because the possibility of using it more is now within reach," Allison said.</p><p>The lack of available property across the real estate industry also works in Pacaso's favor, he added, since the company is helping unlock latent inventory.</p><p>Pacaso is focused on 25 markets across 10 states at launch. It has 25 employees distributed across the country, including in Seattle. Other team members include former Zillow executives such as CMO <a href="https://www.linkedin.com/in/whitneycurry" target="_blank">Whitney Curry</a>, a former director of brand management at Zillow; CRO <a href="https://www.linkedin.com/in/andreasmadsen/" target="_blank">Andreas Madsen</a>, an ex-Zillow sales leader; and CTO <a href="https://www.linkedin.com/in/daivakshah" rel="noopener noreferrer" target="_blank">Daivak Shah</a>, Zillow's former vice president of engineering. <a href="https://www.linkedin.com/in/douglaseanderson" rel="noopener noreferrer" target="_blank">Doug Anderson</a>, chief product officer at Pacaso, previously held leadership roles at Hotwire and SAP Concur.</p><p>Pacaso sounds similar in name to Vacasa, and also operates in the same ballpark as the Portland, Ore. startup. Vacasa, ranked No. 2 on the <a href="https://www.geekwire.com/geekwire-200/" rel="noopener noreferrer" target="_blank">GeekWire 200</a>, manages more than 26,000 vacation homes in 31 U.S. states and 18 countries, and bills itself as "North America's largest vacation rental management platform."</p><p><a href="https://www.geekwire.com/2020/ex-zillow-leaders-including-spencer-rascoff-launch-startup-change-people-buy-second-homes/" target="_blank"><em>This story first appeared on GeekWire.</em></a></p>
Related Articles Around the Web
<ul class="ee-ul"><li>California Bill to Make Online Marketplaces Liable for Faulty Products is Shelved</li><li>GoodRx To Enter NASDAQ as GDRX</li><li>FoxNext Games Executive to Head Scopely's Business Operations</li></ul>
FoxNext Games Executive to Head Scopely's Business Operations
<img lazy-loadable="true" src="https://assets.rebelmouse.io/eyJhbGciOiJIUzI1NiIsInR5cCI6IkpXVCJ9.eyJpbWFnZSI6Imh0dHBzOi8vYXNzZXRzLnJibC5tcy8yMjg4NTExOS9vcmlnaW4uanBnIiwiZXhwaXJlc19hdCI6MTY1MzkxNzcyNH0.hEWc12TK3b9bqj44Ibqq0xzn8te61KEa8xagFHY55vU/img.jpg?width=980" id="a50b4" class="rm-shortcode" data-rm-shortcode-id="ceeb59ed0c4245b31ffd129e67acf88c" data-rm-shortcode-name="rebelmouse-image" />
FoxNext Games Executive to Head Scopely's Business Operations
<p>Scopely, the Culver City-based gaming company behind Scrabble Go and several other mobile games, has named former FoxNext Games executive Aaron Loeb as its chief business officer.</p><p>The move to bring in the veteran gaming executive came as part of Scopely's acquisition of FoxNext's gaming division, which it bought from Disney after then-CEO Bob Iger spun it off from 20th Century Fox.</p><p>Before FoxNext, Loeb was president at mobile gaming studio Kabam and its spinout Aftershock, following stints as vice president and group general manager at games publisher EA and CEO at Planet Moon Studios, a game developer.</p><p>Loeb will oversee several teams at Scopely, with a focus on "refining game development, tech quality and creative processes," according to the company statement. He will be based in the company's London offices, where Scopely has pushed its European expansion. </p><p>The move comes as the gaming industry has been growing rapidly. There are nearly 3 billion gamers worldwide – that's more people than live in China and India, the world's two most populous countries, combined. One big reason that number is so high? Mobile games. Those "gamers" range from professional esports players seeking fame and fortune to folks waiting for their lattes by twiddling at games like Scrabble Go and Candy Crush.</p><p>Earlier this year, nine-year-old Scopely raised a $400 million Series D, bringing its total funding raised to over $650 million. That cash helped to finance Scopely's acquisition of FoxNext Games in April. Scopely's other game titles include Yahtzee With Buddies, which has earned over $500 million in lifetime revenue according to a company statement, and Marvel Strike Force, which was developed by FoxNext. </p><p>In addition to its L.A. HQ and London office, Scopely has offices in Boulder CO, Tokyo, Dublin and Barcelona.</p>
California's AB 3262 Is Quietly Shelved
<img lazy-loadable="true" src="https://assets.rebelmouse.io/eyJhbGciOiJIUzI1NiIsInR5cCI6IkpXVCJ9.eyJpbWFnZSI6Imh0dHBzOi8vYXNzZXRzLnJibC5tcy8yMzU3NjQ2My9vcmlnaW4uanBnIiwiZXhwaXJlc19hdCI6MTY0ODI5MTA2NH0.gAJBFGvo-vBRcvJxYVbXzo9ofhwDOpq3Km1uldi_WFQ/img.jpg?width=980" id="b147c" class="rm-shortcode" data-rm-shortcode-id="1a2a3ec30586c4a1ae9ff8c5b0e52425" data-rm-shortcode-name="rebelmouse-image" />California Could Soon Make Amazon, Other Online Marketplaces Liable for Defective Products<p>A California bill that would have held Amazon and other online marketplaces strictly liable for defective third-party products was quietly shelved over the weekend.</p><p>The bill, AB 3262, authored by Democratic Assemblyman Mark Stone of Santa Cruz, was expected to be voted on by the state Senate before session adjourns Monday. But the bill has <a href="https://dot.la/ab-3262-2647068497.html" target="_self">spurred increasing opposition among the business community</a>. A novel coronavirus scare among Republican senators after one had tested positive last week further delayed the vote.</p><p><span></span>Stone said in a statement that he recognized the complexity surrounding the purchase of flawed or falsely advertised products online but wanted to "move beyond the 'Buyer Beware' mentality, and toward an online policy that has been the law for brick-and-mortar retailers in California for decades."</p><p>Supporters of the measure have said it is crucial to leveling the playing field for such brick-and-mortar stores, but critics say that the bill places an unnecessary burden on small businesses and startups with tighter budgets to address such issues who are already under tremendous strain during a global pandemic.</p><p>"Unfortunately, despite promising ideas and potential paths for moving forward, AB 3262 will not advance in its present form by the legislative deadline," Stone said. "I am committed to continuing the conversation with the online industry, with my follow [sic] members in the legislature, and with California consumers, to create a strong and effective measure in the future that ensures that if a defective product is purchased online, the consumer has a remedy."</p>
GoodRx To Enter NASDAQ as GDRX
<img lazy-loadable="true" src="https://dot.la/media-library/eyJhbGciOiJIUzI1NiIsInR5cCI6IkpXVCJ9.eyJpbWFnZSI6Imh0dHBzOi8vYXNzZXRzLnJibC5tcy8yMzU5OTIxMS9vcmlnaW4uanBnIiwiZXhwaXJlc19hdCI6MTYzODYzNTE5OX0.G4UrM_3cUeSMl_z0pkxZQvQeSj4fcspdv_MxCWdgHyo/image.jpg?width=980" id="3daeb" class="rm-shortcode" data-rm-shortcode-id="a56344f62569b55f270eb50f0fc4195c" data-rm-shortcode-name="rebelmouse-image" alt="GoodRx" /><p>Prescription discount GoodRX filed to go public Friday and is looking to raise $100 million. It will be traded on the NASDAQ under the ticker symbol "GDRX" later this year.</p><p>Co-founded by former Facebook executive Doug Hirsch in 2011, the Santa Monica company makes money by collecting fees from pharmacy benefits managers. It offers comparison pricing at different pharmacies and has been one of the most popular downloaded medical apps. </p><p>While some tech companies are going out for IPOs while <a href="https://sec.report/Document/0001193125-20-230013/" target="_blank">losing money</a>, GoodRx stands apart for its steady profit growth over recent years. It earned $54 million in profit for the first six months ending in June, up from $31 million over the same time last year, a 74% increase. </p><p>The company targets consumers who are paying for drugs out-of-pocket at drug stores, and many of them have fallen off during the pandemic, choosing instead to stay home or avoid the doctor. Second quarter use fell to 4.4 million from 4.9 million from the prior quarter, although usage appears to be picking up again.<br></p><p>Last year, GoodRx expanded into telehealth with HeyDoctor and, while patients have flocked to the new service during the pandemic, the division is less profitable than the prescription side of the business.</p><p>In its filings on Friday, the company laid out some of its biggest risks, including a model that's highly dependent on a drug pricing structure dictated by pharmaceutical manufacturers and wholesalers, insurance companies and benefits managers - all of which it has little control over. The company is also reliant on more than a dozen benefit managers, but their business is dominated by just three of them.<br></p><p>Earlier this year, Hirsch and co-founder Trevor Bezdek told CNBC they are "constantly worrying" about regulatory issues like single payer health care, competition and the industry souring on them.</p><p>"All we can do, and all we have done, is stayed true to our mission of helping provide more transparency to consumers," Bezdek told CNBC.</p>

From Your Site Articles

Related Articles Around the Web