Private Equity's Billion-Dollar-Bid to Control Dot.Org Website Domains Faces Sharp Criticism
Tami Abdollah
Tami Abdollah is dot.LA's senior technology reporter. She was previously a national security and cybersecurity reporter for The Associated Press in Washington, D.C. She's been a reporter for the AP in Los Angeles, the Los Angeles Times and for L.A.'s NPR affiliate KPCC. Abdollah spent nearly a year in Iraq as a U.S. government contractor. A native Angeleno, she's traveled the world on $5 a day, taught trad climbing safety classes and is an avid mountaineer. Follow her on Twitter.
Feb 21 2020
A private equity firm that's trying to purchase control of all dot-org domains for more than $1 billion said Friday that it is planning to put in place legally-binding measures to address concerns and ongoing criticisms about the deal by lawmakers, nonprofits and activists.
---
The latest announcement is the most recent turn of events in a complex, technical but important discussion over the future of a critical segment of the internet. In November, Boston-based Ethos Capital publicly announced the deal to acquire the nonprofit Public Interest Registry (PIR), which manages the dot-org domain, setting off public debate over the appropriateness of such a deal. The purchase would give The Internet Society, a nonprofit that controls and created PIR, a $1.135-billion endowment to continue its other good works it engages in to strengthen the internet, without having to rely solely on fees from dot-org registry users.
Earlier this month, California Attorney General Xavier Becerra stepped into the fray. His office said it wanted to review such a deal's potential impact to the nonprofit community. Though you don't need to be a nonprofit to own a dot-org domain, the registry is the online home to more than 10 million domain names registered worldwide including to well known organizations, nonprofits and media like Farm Aid, The Sierra Club, Amnesty International, Girl Scouts of the USA, The Associated Press and ProPublica.

The Internet Corporation for Assigned Names and Numbers (ICANN), which oversees what's essentially the address book of the internet from its Playa Vista, California offices, still needs to bless the deal. Ethos said Friday that PIR has agreed to push the deal back to March 20 to give ample time to review the additional terms.
Among the new initiatives announced jointly by Ethos, PIR and The Internet Society in a press release Friday are "legally-binding measures to enforce price limits, safeguard against censorship and protect personal data" by amending PIR's registry agreement with ICANN, which allows PIR to operate the dot-org domain. Such changes could not be unilaterally changed by PIR and would apply to dot-org regardless of who operates it, Ethos said.
"We have been listening closely to stakeholder feedback — both positive and negative — and have been working diligently to address these specific issues head on," said Erik Brooks, founder and CEO of Ethos Capital. He said the private equity firm was trying to address requests for measures that were strongly enforceable to ensure Ethos is accountable.
Per Ethos, the legally-binding provisions in the amendment include the following:
Ensuring dot-org domains do not increase more than 10% annually on average for eight years under a formula that prevents "front-loading" of those increases. Right now it costs roughly $10 for an annual dot-org domain renewal fee.
Establishment of a "stewardship council" to provide independent advice plus a binding right to veto modifications proposed by PIR to its policies regarding censorship, freedom of expression and use of user data.
Creation of a $10-million "community enablement fund," contributed by PIR over the life of the current registry agreement, to support initiatives to benefit dot-org registrations that would be approved by the Stewardship Council
PIR will publish an annual report on its own compliance with the above commitments and account for how it pursued activities to benefit dot-org registrants that year.
A review by dot.LA of the stewardship council's charter makes it clear that it serves as an independent body for advice and that its duties are to be requested and assigned by the PIR board, rather than proactively reviewed by the council.
More than 21,000 people, 660 organizations and six members of Congress have written letters to say they oppose the deal, which internet governance experts have worried will lead to unsavory efforts to make back the more than $1 billion to please investors at the expense of nonprofits doing good or monetize the data's registry at the expense of the public.
ICANN's President and CEO Göran Marby said that the nonprofit is in the process of analyzing information it has received and has no comment. The AG's office did not immediately respond to requests for comment. Representatives for the Electronic Frontier Foundation, a nonprofit defending digital privacy, did not immediately comment.
Ethos, PIR and The Internet Society will have representatives available to discuss and provide additional details on Feb. 27.
__
Do you have a story that needs to be told? My DMs are open on Twitter @latams. You can also email me, or ask for my Signal.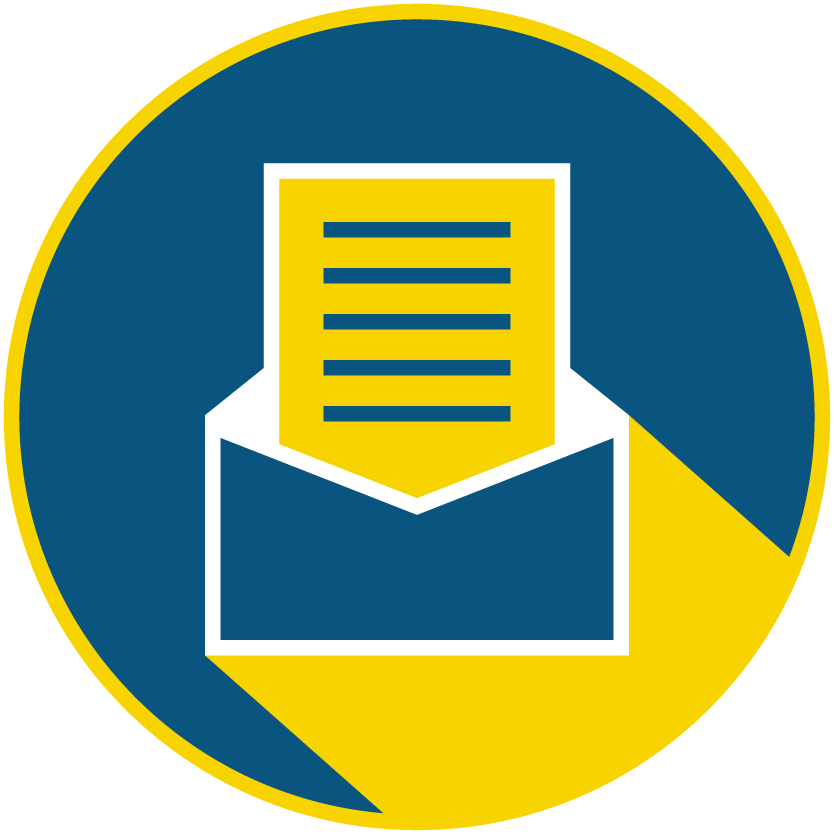 Subscribe to our newsletter to catch every headline.
As the chief medical officer overseeing four Los Angeles County hospitals, Vincent Green is looking at some grim realities.

The emergency room doctor is running low on ventilators, the supply of personal protective equipment is dwindling and many on his medical staff are over 60 years old, making them a higher risk for dying should they contract the novel coronavirus.
"There are times when I wake up and I can't get back to sleep," said Green, an executive at El Segundo-based Pipeline Health, which owns the Memorial Hospital of Gardena, East Los Angeles Doctors Hospital, Coast Plaza Hospital and Community Hospital of Huntington Park along with two others in Dallas and Chicago. He keeps going over in his mind what he can do to help protect his staff from changing intubation procedures to procuring gowns before the expected surge of patients hits. "We're trying now to get prepared and ready so that when that crazy volume comes in, we're able to try to be as safe as possible for everybody."
Green isn't alone, other tech savvy medical professionals are turning to telemedicine to save lives and companies that provide it have seen usage skyrocket.
As the economic crisis caused by COVID-19 continues to play out, we are all facing new challenges as we adjust to this "new" normal. However, it doesn't have to be all doom and gloom for early-stage startups, with the right approach and plan your business can survive and thrive through this unprecedented time.
Here are a few things early stage founders should be thinking about:
For many, the novel coronavirus pandemic has closed the physical doors of their virtual church, synagogue or mosque, but not the virtual ones. So, dot.LA asked, how does one keep the faith when the pandemic disrupts the entire world's religious activities?

Tuesday's interfaith virtual roundtable on "Religion's New Faith inTech" opened a window into how different religious leaders are approaching the coronavirus crisis as it begins to intersect with major holidays such as Passover, Ramadan, and Easter. Many are turning to digital communications methods to maintain their communities.
At Sinai Temple in Los Angeles, Southern California's largest Conservative synagogue, the shul will host a virtual Seder using Zoom on Wednesday night that features two of its rabbis, who happen to be married, and then that Seder can also be replayed for the second night.
Strategy Session: Religion's New Faith in Tech www.youtube.com