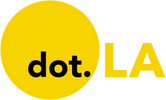 Get in the KNOW  
  on LA Startups & Tech  
X
Tami Abdollah
Tami Abdollah was dot.LA's senior technology reporter. She was previously a national security and cybersecurity reporter for The Associated Press in Washington, D.C. She's been a reporter for the AP in Los Angeles, the Los Angeles Times and for L.A.'s NPR affiliate KPCC. Abdollah spent nearly a year in Iraq as a U.S. government contractor. A native Angeleno, she's traveled the world on $5 a day, taught trad climbing safety classes and is an avid mountaineer. Follow her on Twitter.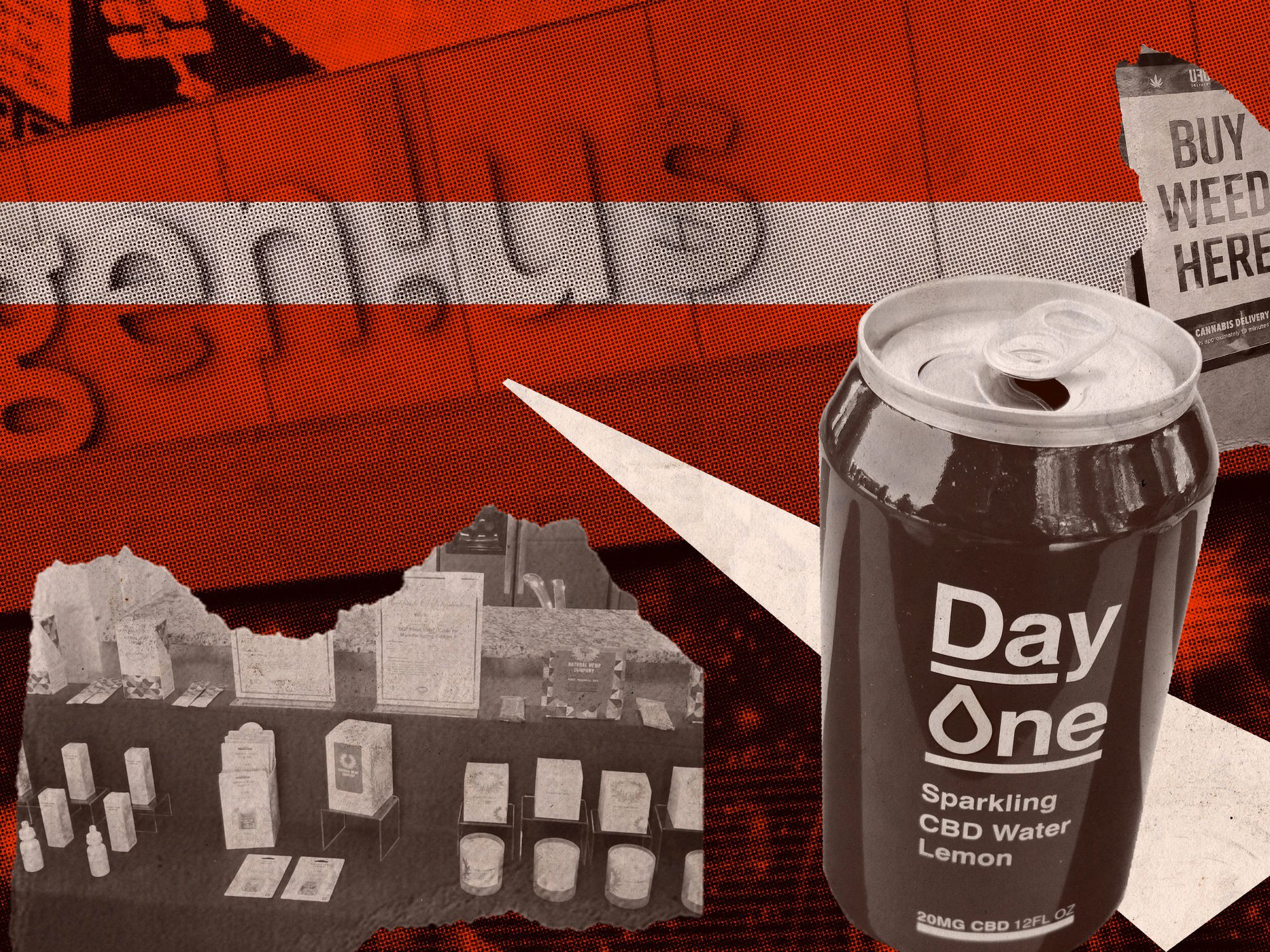 The Genius Fund was at full tilt in the spring of 2019, riding the cannabis green rush and executing millions of dollars worth of projects. And it was just getting started.
With plans for a grow operation underway, the company created a research arm to find a new way to produce a high-quality CBD oil and extract for use in the products it was developing, including sparkling water and candles. But, like many of the company's plans, there were bumps along the way.
---
In Vernon, California, the company created Full Circle Labs with David French, a corporate finance instructor at UCLA Extension, as its head.
Genius would sink millions into an 80,000-square-foot gated facility to house it, according to corporate records and government documents.
The effort was one of many undertaken by the ambitious cannabis startup. Company records and government filings expose a sprawling operation spanning dozens of corporate entities.
The Search for a Better Way to Process CBD
By early 2019, French, who employees say they called Dr. French, was brought on to run the Full Circle Labs research and production operation to create an ethanol-free extraction process that would produce a purer version of CBD oil.
* For the Record
After the August 6, 2020 publication of Part 3 in this series, Ari Stiegler's public relations representative told dot.LA that Stiegler "never altered historical financials, but often adjusted future projections in response to different assumptions or scenarios, which is standard in business."
A favorite professor of Genius Fund executive Gabriel Borden from his time at Loyola Marymount University, French was given leeway to run the operation as he saw fit, former employees said. In addition to technical staff, French hired around five additional consultants, paying them for a few hours of work a week, two former employees said.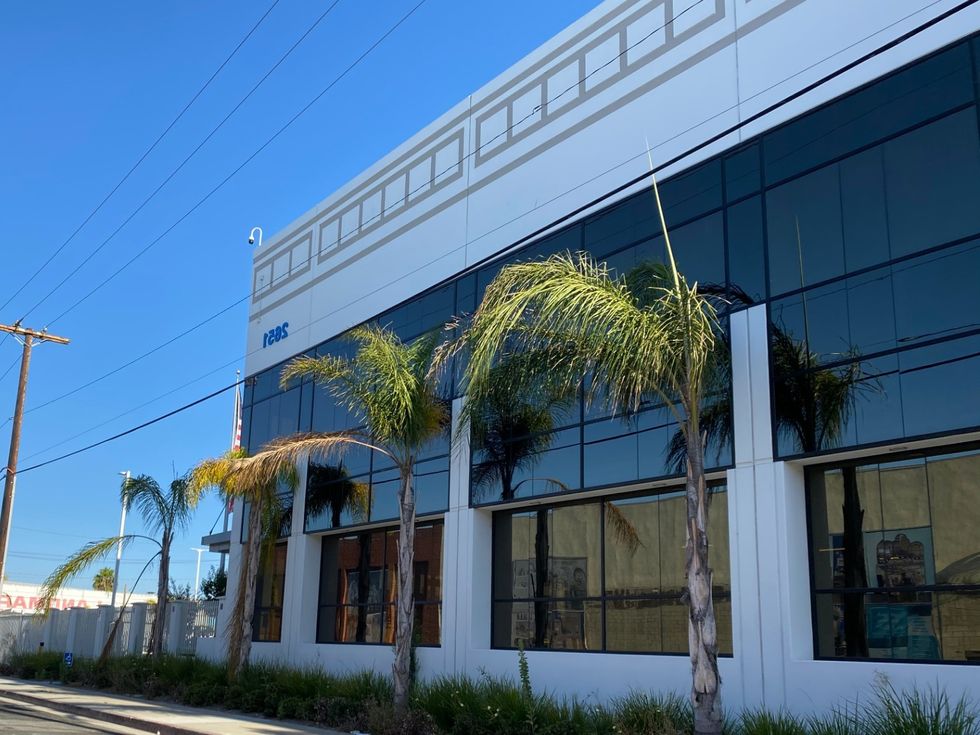 Full Circle Labs research and production facility in Vernon, California.Photo by Tami Abdollah
Attempts to find a new method to extract a purer CBD oil did not go well, according to former employees. French did not respond to repeated efforts to reach him.

The distilled CBD oil the lab created contained levels of THC that exceeded the 0.3% maximum allowed under federal law, according to a former Genius Fund employee with direct knowledge. That person added that the company was forced to spend more money to dilute it to an acceptable level.
Months later, the lab came under scrutiny from the new chief operating officer, who was increasingly trying to rein in spending. Francis Racioppi, who later became CEO, pressed French for details on the consultants and their work. French then let them go.
The lab was disbanded a few months into 2020, as part of a series of layoffs across the company. The warehouse was converted to storage space for the farmed hemp and other equipment, including furniture from the main Culver City, California, office, former employees said.
The company had 13,000 square feet of cold storage built for Full Circle Labs in Vernon, California. Hansen Cold Storage Construction president, Steven D. Hansen, told dot.LA he's still owed more than $100,000 for the work. Los Angeles County records show he placed a mechanic's lien on the property.
A Line of Failed Products
Genius Products rolled out in the spring of 2019. Genius Fund hired dozens of employees — including some product development veterans — to work at its Culver City headquarters. The goal: To create new edible, beauty and health brand lines to feed the vertically integrated cannabis startup. For nearly a year, the more veteran Genius Products employees worked on a slew of ideas, including lip balm, toothpaste and pet chews. But those concepts all came to naught, former employees with direct knowledge said.
"A lot of people there left really, really amazing jobs to come join this organization," one former employee told dot.LA. For the creatives, the promise was to be able to build new products with "endless budgets."
One former employee recalled working 80-hour weeks to produce something that was then quickly dismissed. Another said he worked harder than he had ever worked before, with little to show for it.

"They didn't try to do one thing," said an ex-employee. "They tried to do everything. And whatever happened to be the flavor of that day."
Genius Fund executive Ari Stiegler disagreed with that assessment.
"The real story is, look at the success," he said. "Look at the beautiful stores, look at the beautiful brands."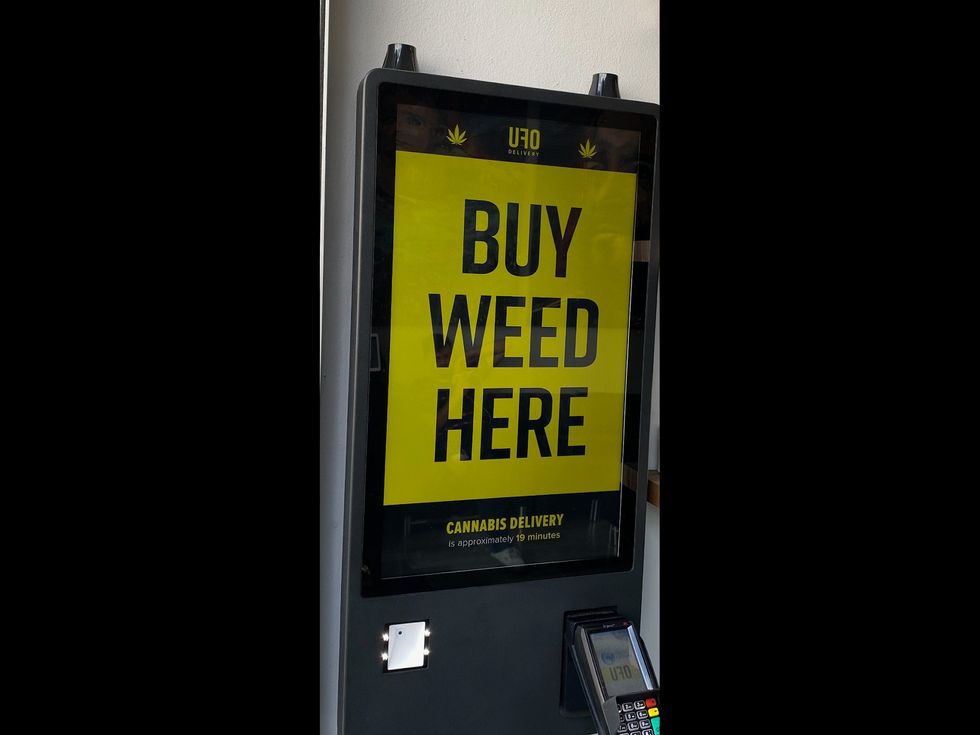 One of Genius Fund's cannabis kiosks. Photo provided by a source who has asked to remain anonymous.
Cannabis Kiosks
Company executives wanted to develop a delivery model for their products. In early 2019, they pushed forward with the idea of kiosks that would provide cannabis to consumers at stores around the state.
Unlike those using delivery apps, such as Eaze, customers placing orders through the kiosks would have to wait on site for roughly 20 minutes for their cannabis to be delivered by car, former employees said.
Genius Fund paid barbershop and liquor store owners $200 up front to host their kiosks and $100 a month thereafter, corporate records show. On top of those payments, the salesperson who placed the kiosk was paid a commission, as was the salesperson's manager and the sales VP.
It was a financial flop.
Three former employees said that Genius Fund had agreements to put hundreds of kiosks in locations throughout California. Many of them would be in stores that were right next to each other, but most of the kiosks the company ordered were never placed, the former employees said.
One such kiosk sat in the living room of Stiegler's Los Angeles home, a business associate with direct knowledge said.
"They were beautiful, worthless vending machines," one former employee said.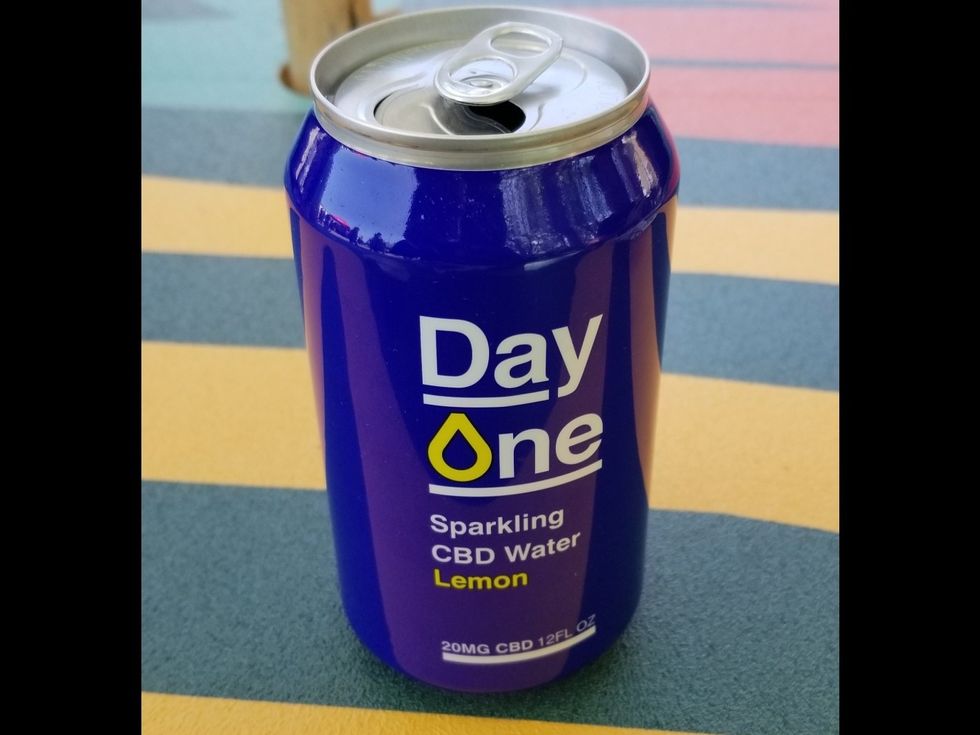 An image of a Day One sparkling CBD water can. Photo provided by a source who has asked to remain anonymous
Day One
Another effort, CBD-infused sparkling water branded "Day One," also fizzled.
Genius Fund contracted with Wisconsin-based Octopi Brewing to produce a drink that would contain 20 mg of CBD. But obtaining a consistent mix of CBD in the sparkling water was hard to achieve, according to former employees with direct knowledge.
An internal Genius Fund testing record reviewed by dot.LA showed one batch of Day One contained just 1.3 mg of the 20 mg of the CBD its label advertised. The U.S. Food and Drug Administration, which regulates labeling, has found that CBD amounts are often inaccurate.
Octopi's CEO and founder, Isaac Showaki, said his company disposed of the pallets of inconsistent product and offered to redo them for free.
"We were using a wrong type of CBD that wouldn't hold up in a can, and that was when we were prototyping," Stiegler told dot.LA. "After a month of prototyping, we found the right type" of shelf-stable CBD, he added. In the summer of 2019, Day One was distributed regionally to a "couple hundred" stores. "We were in 7-Elevens and all that stuff."
Stiegler said a couple thousand noncompliant Day One cans were directed to Genius Fund's Culver City office for internal use only, and Genius Fund records show their sales, marketing and events teams had CBD-infused Day One sparkling water sent "for inhouse guests; events (pouring); and sales team pitches."
"We never obviously sold it, obviously, we didn't want to sell...a product that said 20 mg but it was only maybe 15, or maybe 25," Stiegler said. "It was just for free internal consumption."
The use of out-of-spec cans made some employees uncomfortable. Emails reviewed by dot.LA show an effort by some employees at Genius Products to stop the team's executives from bringing more out-of-spec product into the office later in August.
"I do not want to be associated with this," one employee wrote.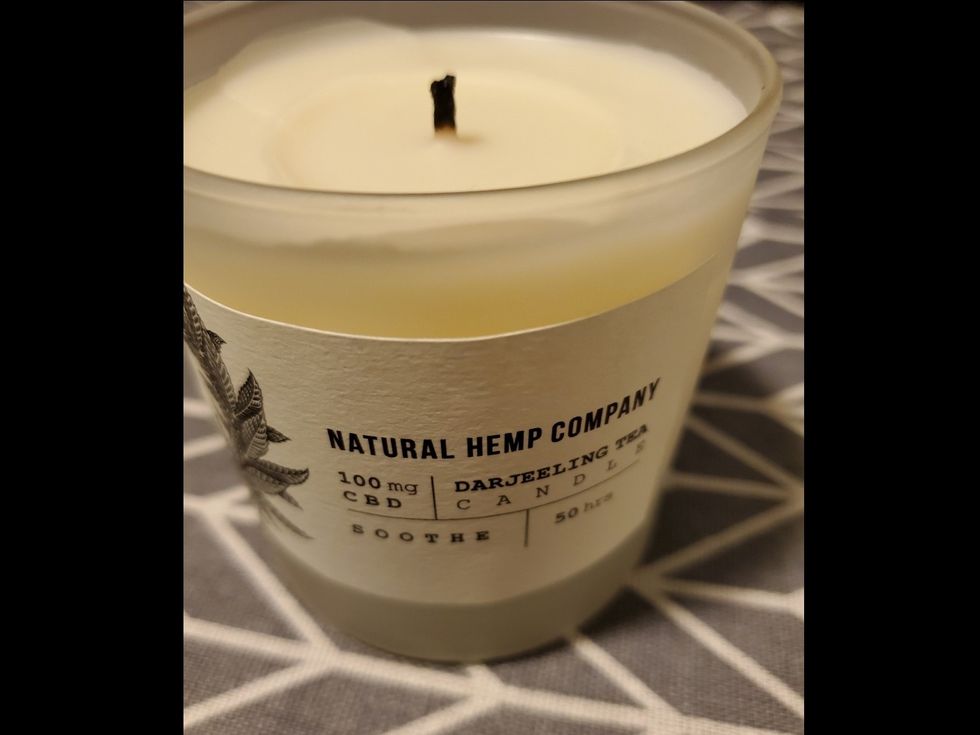 A Natural Hemp Company CBD candle made by Unique Candles for Genius Fund. Photo provided by a source who has asked to remain anonymous
The Collapse of CBD Candles
Genius Fund executives wanted to roll out a product line of Genius-branded CBD candles. The company ordered thousands of them, in five scents, from Northridge, California-based Unique Candles, former employees said.
Mixed and poured by hand, the candles were more labor-intensive to produce, giving them an artisanal, small-batch feel that could command a higher price.
"The least they could do is put it on the box that it's hand-poured and it's made in the U.S.," said a former employee involved in the effort. "Otherwise, we might as well produce everything in China."
Ultimately, the company did add the hand-poured, made in U.S. labeling to its website.
The continuous turnover at Genius Fund also proved to be a problem. Unique Candles founder Naji Absi complained that a new Genius representative would reach out to him on a monthly basis.
"There were just too many people. They were all over the place," Absi said, declining to elaborate.
In the end, few of the candles, priced online at $47.99, were sold, according to former employees with direct knowledge. None of them included Genius Fund's homegrown hemp.
The interior of the Genius store's retail store on Melrose Ave.Photo courtesy of Ari Stiegler
The Genius Store
Genius Fund executives intended to sell their THC products out of a company-owned retail store on Melrose Avenue in Los Angeles, which they hoped to have set up a few months into 2019, according to former employees. But that did not go as planned.
Executive Gabriel Borden hired his mother's firm, GRAYmatter Architecture, to design the space. The project's completion was delayed by months and cost more than $10 million, according to corporate records and three former employees.
Stiegler said his own mother's architectural firm provided designs for what was supposed to be their second store on La Brea, but there were construction problems that prevented it from ever being completed.
"We had some bad general contractors, basically," he said.
Approximately 40 retail store employees were hired in April 2019, and then let go shortly thereafter because the store was not complete, according to two former employees. The store opening was pushed back multiple times, from close to Spring Break to Memorial Day, then to the Fourth of July.
Borden's mother, Melinda Gray, told dot.LA that work began around March and was "very quick, as projects go," even though "the people ... who were involved in the project, were constantly changing."
Stiegler said the Melrose store took so long to open because it required "a ton of design changes." "There's lots of compliance involved with cannabis," he added, which meant they had to renovate the entire location.
The retail store's grand opening was finally held in October. A gif posted on Twitter shows Stiegler and Borden wearing baseball caps and shades, cutting a large red ribbon in front of the Melrose location.
"They really could have been a real business," said a former employee. "They could have made money if they would have done things differently."
A Nissan labeled with Day One's logo. Photo by a source who wishes to remain anonymous.
Expenses Add Up
The company's American Express bill ballooned from about $500,000 a month to more than $1.6 million in one month over the summer, company documents reviewed by dot.LA show. In response, two former employees said, Stiegler limited who had access to the credit cards.
Four former employees said that for much of the company's operation, there were few formal restrictions or guidelines on spending. In August alone, the company spent nearly $21 million, company documents show.
Former employees said they raised concerns about spending to Stiegler, but felt like he brushed them off.
Then came claims that financial records were manipulated.
In a sworn declaration from his more than $3.5 million whistleblower retaliation lawsuit filed in April in federal court in L.A. against the company and Dmitry "Dima" Bosov, its Russian oligarch investor, former Genius Fund CEO Francis Racioppi alleged that one Genius Fund executive "secretly manipulated the company's bookkeeping records and revenue records to reflect substantially lower expenditures and greater revenue than the company was actually generating." Attorneys for the defendants say Racioppi was a disgruntled CEO who didn't want to abide by his arbitration agreement and was unwilling to take direction.

Multiple former employees say the man Bosov sent to check on his investment, Alltech Group CEO Dmitry Aga, was given the same inaccurate revenue reports that Racioppi alleges (in his court declaration) Bosov was given.
Based on those reports, Bosov gave the green light for Genius Fund to overpay for certain purchases, employees told dot.LA. The wire transfers came from Alltech, according to Racioppi's court filings and Genius Fund's corporate documents.
"That's absolutely not what happened," Stiegler said. "Sure, maybe I moved [numbers] down." But, he added, "a million edits" go into "future expectations." *
"It's really anyone's guess," he said. "Like, are we going to be in 100 stores for Day One, or 200 stores?"
At least two members of the finance team and the company's chief economist quit to protest the way financial reports and projections were presented to Bosov and his representatives, multiple employees told dot.LA.
Stiegler said some people did quit, but he did not know why. "We had a lot of employees," he said. He added that Bosov "had all the financials. He had everything. He saw exactly what was going on."
Former vice president of cultivation Jason Taylor was one of Genius Fund's first hires. "The main decision makers were Ari and Gabe," he told dot.LA. "They told Dima what they wanted him to see and hear. Nothing else."
"I was the guy that was helping them build the proposals that were being given to Dima," he added.
The company was living beyond its means. Soon money would slow to a trickle.
--
This is the third story in dot.LA's "Green Rush" series looking at the rise and fall of cannabis-related startup Genius Fund. Read part one, part two,part four and part five, and sign up for dot.LA's newsletter to be notified about new stories.
Do you have a story that needs to be told? My DMs are open on Twitter @latams. You can also email me at tami(at)dot.la, or ask for my contact on Signal, for more secure and private communications.
Lead art by Candice Navi
Tami Abdollah
Tami Abdollah was dot.LA's senior technology reporter. She was previously a national security and cybersecurity reporter for The Associated Press in Washington, D.C. She's been a reporter for the AP in Los Angeles, the Los Angeles Times and for L.A.'s NPR affiliate KPCC. Abdollah spent nearly a year in Iraq as a U.S. government contractor. A native Angeleno, she's traveled the world on $5 a day, taught trad climbing safety classes and is an avid mountaineer. Follow her on Twitter.
tami@dot.la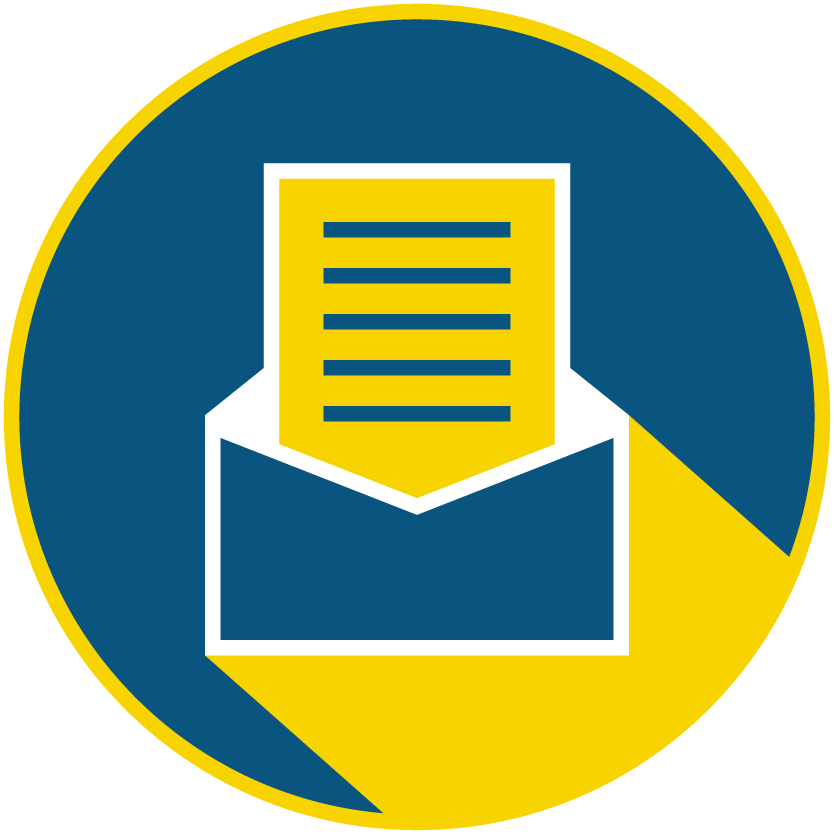 Subscribe to our newsletter to catch every headline.
Kristin Snyder
Kristin Snyder is an editorial intern for dot.la. She previously interned with Tiger Oak Media and led the arts section for UCLA's Daily Bruin.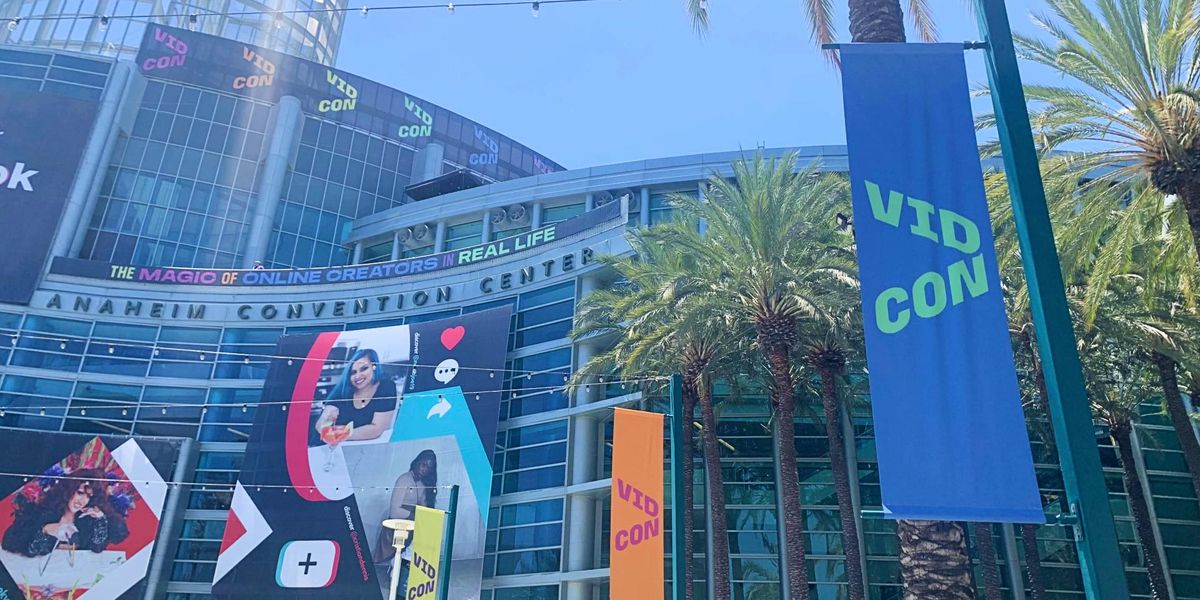 Photo by Kristin Snyder
The creator economy is the bedrock of this week's VidCon convention, which is drawing creators, companies, investors and fans alike to Anaheim to discuss the rapidly growing realm of digital content and entertainment.
To discuss how investors, in particular, are viewing the booming creator landscape, Thursday's "Betting Big on the Creator Economy" panel featured the likes of MaC Venture Capital partner Zhenni Liu, Investcorp managing director Anand Radhakrishnan, Team8 Fintech managing partner Yuval Tal and Paladin co-founder and CEO James Creech.
Liu said that her Los Angeles-based VC firm is paying closer attention to the influence that creators are having on how consumers spend their time and money. She cited the recent "healthy Coke" viral trend, in which people mix balsamic vinegar and seltzer water as a soda alternative, as an example—citing how the number of people who have viewed the original TikTok video that set off the craze surpasses the Coca-Cola TikTok account's number of followers.
This growing influence stems from the surging number of creators, Radhakrishnan said. With the pandemic forcing many to reconsider their career paths, he said people now view content creation as a legitimate professional route—quipping that these days, more children want to be YouTube stars than astronauts.
"As an older person, I thought this was the downfall of Western civilization," the Investcorp managing director said. "At the end of the day, I think it reflects that this is real—and as an investor, we're looking at ways to invest in the next great economies."
Creech said that the growing creator sector rests on three main pillars: content creation, audience growth and monetization. The constant evolution of creator platforms does present a challenge for investors, however, with Liu noting that more creators are looking to Web3 as an alternative to traditional outlets often offering a smaller slice of revenues.
"As a result, we're seeing creators who can't figure out how to build their audience, monetize and distribute," Liu said. "With Web3, this opens up a new opportunity. There's a lot of chaos, but chaos provides the opportunity for creators to rise up."
Additionally, the shift toward short-form content means that more investment dollars will be redirected away from longer-form shows and films, Tal observed. And even with an increasingly likely recession on the horizon—one that already appears to be hitting the creator economy, as well as the wider tech, startup and venture capital sectors—Tal and the other panelists remained optimistic about the creator economy's prospects moving forward.
"It is almost winter-agnostic," Tal said. "The shift [toward the creator economy] is so massive that no [economic] winter can slow it down."
Kristin Snyder
Kristin Snyder is an editorial intern for dot.la. She previously interned with Tiger Oak Media and led the arts section for UCLA's Daily Bruin.
Christian Hetrick
Christian Hetrick is dot.LA's Entertainment Tech Reporter. He was formerly a business reporter for the Philadelphia Inquirer and reported on New Jersey politics for the Observer and the Press of Atlantic City.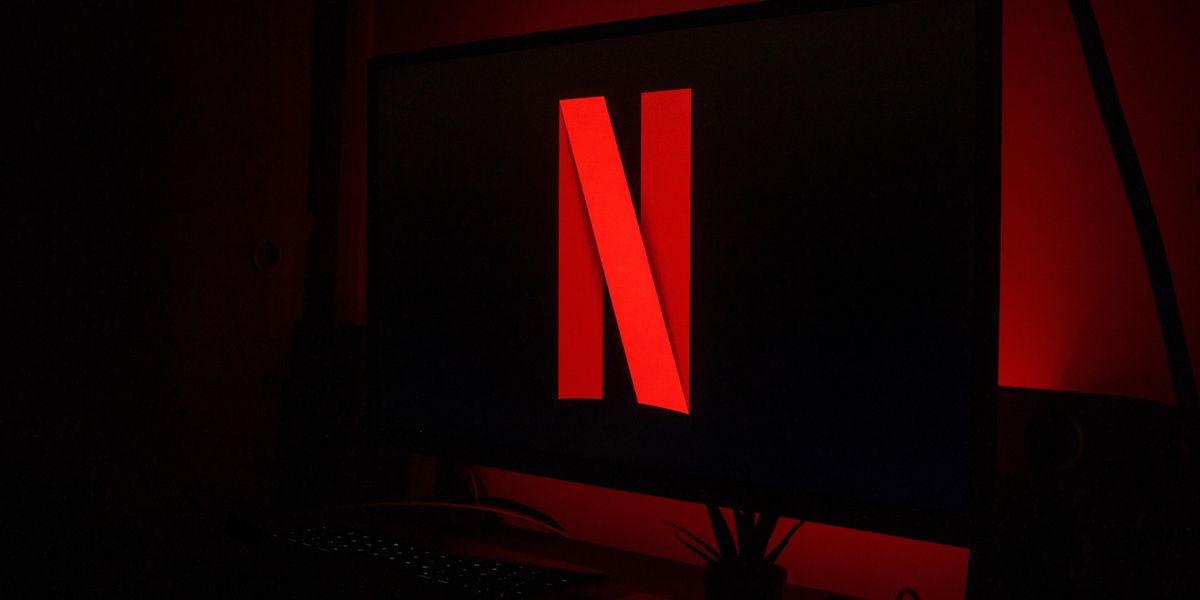 Netflix has imposed its second round of layoffs in less than a month, cutting another 300 people from its staff.
"Today we sadly let go of around 300 employees," a Netflix spokesperson confirmed to dot.LA. "While we continue to invest significantly in the business, we made these adjustments so that our costs are growing in line with our slower revenue growth."
The latest cuts amount to roughly 3% of Netflix's workforce, which stood at more than 11,000 people at the end of 2021. The news comes after Variety reported on Monday that the company, which already slashed 150 positions across its organization last month, would be making another comparable round of cuts by the end of this week. Thursday's staff reductions impact numerous different teams located mostly in the U.S., according to the company.
Netflix has seen its stock price plummet 70% this year—thanks in no small part to a disastrous first-quarter earnings report which revealed that it lost 200,000 subscribers during the period and expects to lose another 2 million in the current second quarter. The streamer has blamed heightened competition, password sharing and Russia's invasion of Ukraine among the headwinds facing its business.
On Netflix's quarterly earnings call in April, CFO Spencer Neumann said that the company would look to "protect our operating margins" over the next two years by "pulling back on some of our spend growth across both content and non-content spend." Netflix began cutting costs a few weeks later—laying off about 25 people in its marketing division, including at its editorial website Tudum.
Christian Hetrick
Christian Hetrick is dot.LA's Entertainment Tech Reporter. He was formerly a business reporter for the Philadelphia Inquirer and reported on New Jersey politics for the Observer and the Press of Atlantic City.
Maylin Tu
Maylin Tu is a freelance writer who lives in L.A. She writes about scooters, bikes and micro-mobility. Find her hovering by the cheese at your next local tech mixer.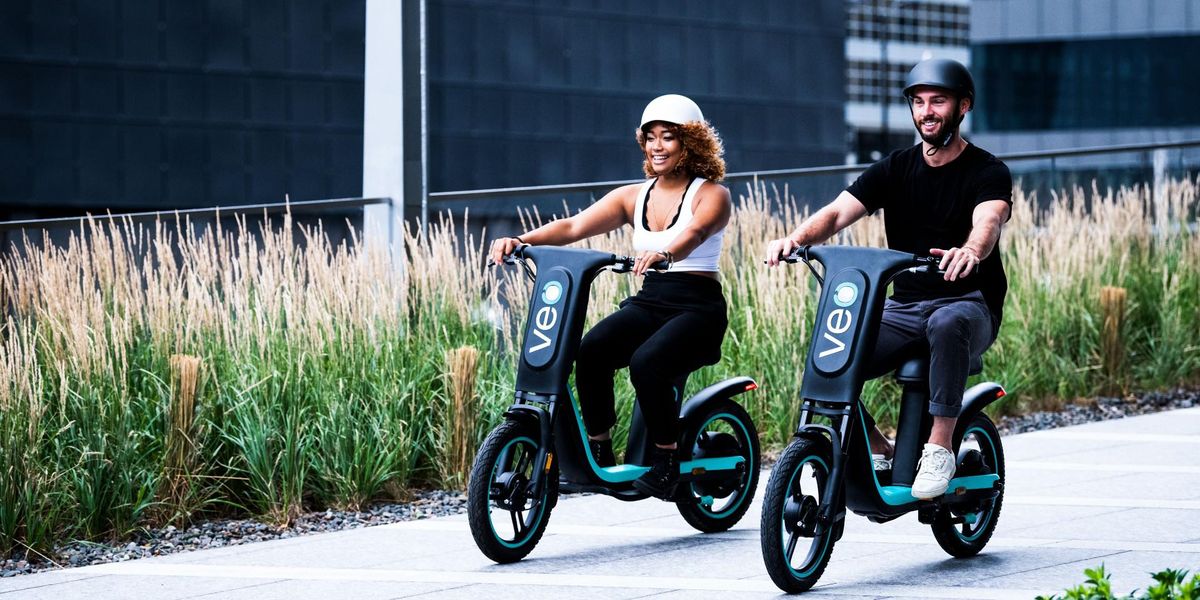 Image courtesy of Veo
Three months after opening its new headquarters in Santa Monica, micromobility startup Veo is expanding its fleet and its footprint. As of last week, riders have been able to cross the municipal boundary between Santa Monica and L.A. and take trips north to Will Rogers State Beach, south to Marina Del Rey and east to Mar Vista.

"It's good to see more people able to actually commute from Santa Monica to a nearby neighborhood…because in the past, we [did] see a lot of people stopped at the boundary," said Veo CEO Candice Xie.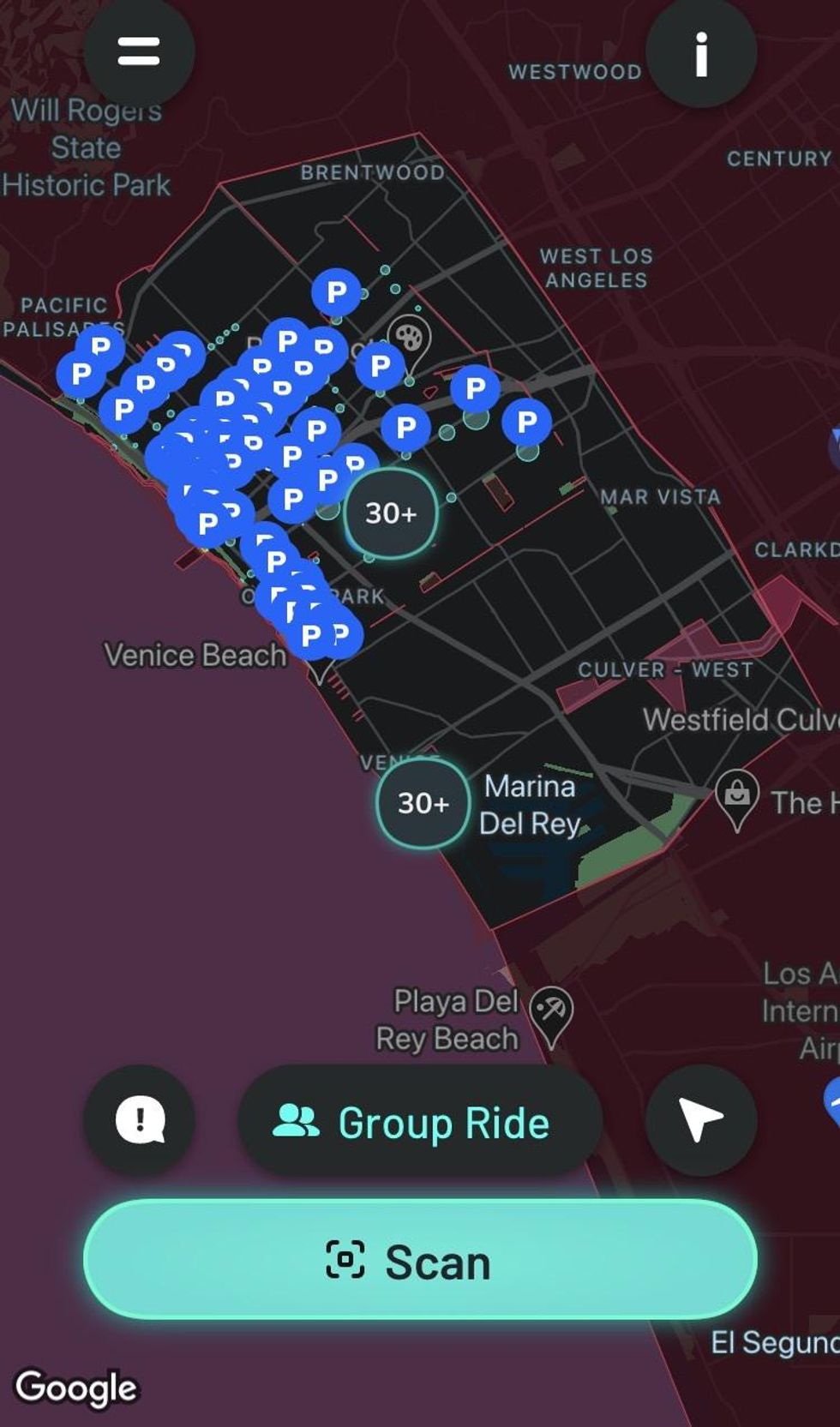 A screenshot shows Veo scooters' new availability on the west side of the city of L.A.
Still, riders will not be able to ride all through the city of L.A. The city of L.A. has only granted them permits for 500 vehicles. Xie said they're focusing on expanding the boundaries of where their mostly Santa Monica-based users are already indicating they want to ride.
As part of the expansion, the company is adding a mixed fleet of 400 e-bikes and 100 standing scooters.
Enterprising riders who venture beyond the new, expanded geofenced zone can expect to receive a warning text message and for their vehicle to come to a slow stop. In addition, they will not be allowed to leave the e-scooter or e-bike outside of the zone without incurring a penalty that starts at $15.
Currently, it costs riders $1 to unlock and $0.33 cents per minute to ride (plus tax and fees). Residents of Santa Monica and Los Angeles who qualify can apply to ride at a reduced rate through Veo Access, where riders pay $5 per month for unlimited 30 minute rides.

Xie said that the permit approval process for the city of L.A. took longer than originally anticipated and that this new expansion will happen in phases, with the next phase anticipated in two to three months.

Veo is the seventh micromobility operator currently permitted in the city of Los Angeles, joining rivals Bird, Lime, Wheels, LINK (Superpedestrian), Lyft and Spin.
Veo's expansion comes at a precarious time for the shared micromobility market. Earlier this month, Santa Monica-based Bird laid off 23% of its staff. Layoffs were also reported at both Superpedestrian and Voi this week.
However, Xie said that Veo is doubling down on both the greater L.A. area and California as a whole, as it recently launched in Berkeley and intends to move into Santa Clara and San Jose soon. As other companies lay off workers in pursuit of profitability, Xie said Veo is expanding.

"We're still hiring from the community and want to increase our exposure and also have more local talent join us."
Correction: An earlier version of this post stated that Veo vehicles were already available in Santa Clara.
Maylin Tu
Maylin Tu is a freelance writer who lives in L.A. She writes about scooters, bikes and micro-mobility. Find her hovering by the cheese at your next local tech mixer.